The Second Trimester
Most mothers would agree that the second trimester is the most enjoyable of the three. You can expect the morning sickness and fatigue that plagued you during the first trimester to fade. You can also have your doctor perform an ultrasound (between weeks 18-22) to learn about the sex of your baby. At this stage, your baby is growing rapidly; and here are some changes you may experience:
Sensitive gums
More blood is directed to your gums because of hormonal changes, causing them to be swollen and bleed more easily. Use a softer toothbrush and floss gently to reduce bleeding.
Bigger breasts
Although the feeling of tenderness in your breasts may be wearing off, they are still growing in preparation to feed your baby. Wear bigger bras to ease the discomfort.
Stuffy nose
Hormones may cause the mucus membranes in your nose to enlarge, leading to stuffy nose, more frequent nosebleeds or snoring in the night. Clear a nose block with saline drops.
Backache
As your baby continues to grow, the extra weight puts pressure on your back. Ease the pressure with a good sitting posture and avoid heavy lifting.
Hair growth
You may experience a sudden boost in hair growth in the places you didn't expect. Shave or tweeze to get rid of unwanted hair on your face, arms or back. If you intend to go for other hair removal procedures, please check with your doctor to ensure it is baby-safe.
Hemorrhoids
The increased pressure from the growing uterus may cause the veins around the anus to be swollen. Ease the discomfort by sitting in a warm tub or ask your doctor for a prescription of hemorrhoid ointment.
Headache
Many women experience headaches during pregnancy. Make sure you are getting sufficient sleep and practice deep breathing exercises to relax. You should avoid taking aspirin and ibuprofen during pregnancy, so check with your doctor if the pain gets unbearable.
Glowing skin
Some women appear to be glowing because the pregnancy hormones make their skin flushed. In fact, your skin may be more sensitive to the sun during this period so make sure you apply a good sunblock when you are outdoors.
Get a week-by-week account of the changes you can expect with our pregnancy calendar.

Disclaimer: All content on this Website is provided solely for informational purposes and is not intended as a substitute for medical and/or other professional advice for your specific condition. Please do not disregard medical and/or other professional advice or delay seeking it because of something you have read on this Website. Always seek medical advice before starting any new treatments.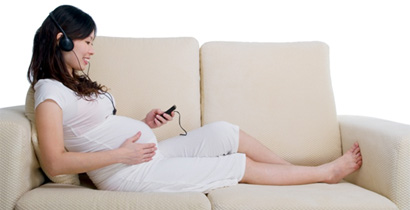 Ask Our Careline
Whatever's on your mind, we're here to help