Preparing For Your Baby
The nesting instinct.
If you haven't already had the urge to 'nest' you probably will soon. Don't be surprised if you suddenly have an overwhelming desire to spring clean your home, or even to redecorate it from top to bottom! But don't forget you don't want to be going up and down ladders or shifting furniture so delegate the heavy-duty and physical tasks to someone else.
The most important thing to do is make sure your home is ready for when you return home with your baby. Everything else can wait if it has to.
Get the basics in place
In reality you don't need to do too much around the home to make it safe for your newborn baby. After all it's going to be quite a while before they're crawling around! Focus on having the basics in place, clothes for the baby, nappies, feeding equipment, blankets and a cot or moses basket. And make sure the baby's room is organised. That way when you do come home with the baby you can focus on recuperating, relaxing and bonding with your new arrival.
Don't forget the car seat!
Most hospitals won't discharge your baby if you don't have a car seat. So make sure you buy one in advance – and that both you and your partner know how to fit it.
Coming home from hospital
Remember to relax! So if your mum comes to stay, let her make a fuss of you. And leave the housework to her and your partner. An endless stream of excited visitors can be overwhelming for you and your newborn, so maybe suggest some people wait a week or so before popping round. In the meantime, grab as much rest as you can and enjoy getting to know your new baby!
​​​​
Disclaimer: All content on this Website is provided solely for informational purposes and is not intended as a substitute for medical and/or other professional advice for your specific condition. Please do not disregard medical and/or other professional advice or delay seeking it because of something you have read on this Website. Always seek medical advice before starting any new treatments.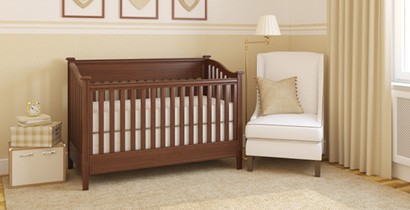 Ask Our Careline
Whatever's on your mind, we're here to help