Your Checklist For The Big Day
Newborn Arrival: Your Checklist For The Big Day
As you count down to your baby's arrival, you might be heady with both excitement and nervousness. Preparation is key, but try not to overwhelm yourself with too many tasks or too much information either. Take care of the basic essentials, get help when necessary and let the rest come naturally.
1. Install Your Baby Car Seat
Invest in a reputable brand and try to ask for a free fitting demonstration to ensure that the seat you choose fits your car. Make sure it is installed in advance of your due date. If you are taking a taxi, familiarise yourself with installing the car seat by practicing once or twice in a friend's car.
2. Line Up Your Help
Recruit family members and friends or hire the necessary help to support you during the first few weeks or months of your baby's arrival. Keep a list of go-to numbers to call, such as a lactation expert, your hospital and other caretakers. If you are planning to return to work, think about your childcare needs.
3. Choose a Paediatrician
Compile a list a few months before you are due and ask for recommendations from your doctor and people you trust. If possible, schedule a prenatal visit with the paediatrician so you can get acquainted and ask any questions.
4. Create a Survival Kit at Home
There'll be sleepless nights, plummeting hormones and discomfort, so stock up on high energy snacks and healthy foods and prepare a water tumbler so you'll stay hydrated without having to run to the kitchen constantly. Don't forget extra pillows and sanitary pads (after birth you will experience bleeding from the uterus).
5. Get Ready for the Hospital Trip
Pack your hospital bag, arrange your transportation and familiarise yourself with the route and the hospital's check-in procedures. Ask about which entrance to use if you have to check in during the wee hours of the morning and whether you can pre-register to make things smoother on the actual day.
6. Organise the Nursery
There's no need to buy up the entire baby store. Cover the basics of your baby's sleeping, changing and bathing needs for the first few weeks or months by referring to our handy list here.
7. Make the Most of your Couple Time
Reinforce those relationships that are important to you, especially with your partner. Whether it's dining at your favourite restaurant or enjoying a weeknight movie, simple, everyday moments with your partner may seem like rare indulgences once baby arrives. So take advantage of any opportunity you can find to spend some quality time together now.
Disclaimer: All content on this Website is provided solely for informational purposes and is not intended as a substitute for medical and/or other professional advice for your specific condition. Please do not disregard medical and/or other professional advice or delay seeking it because of something you have read on this Website. Always seek medical advice before starting any new treatments.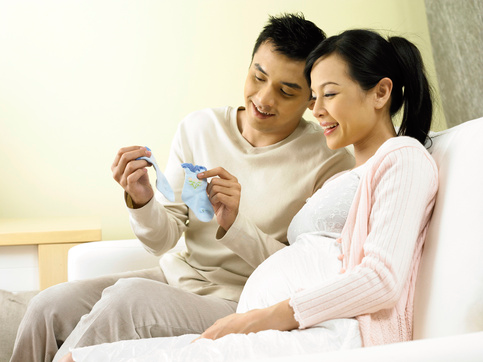 Ask Our Careline
Whatever's on your mind, we're here to help