Dumex Insights: 5 Simple Activities to Support Your Child's Speech & Language Skills
5 Simple Activities to Support Your Child's Speech & Language Skills
One of the milestones parents get to witness is when their child utters their first word. As your baby grows, the cute cooing sounds they make will gradually become words and intelligible sentences. Before long, you might even find a talkative toddler in them.
FROM FIRST CRY TO FIRST WORD: KEY MILESTONES TO LOOK OUT FOR
In the first three years of your child's life, exposure to sounds, sights, and the speech of others is vital in helping them learn speech and language skills1. A baby first learns to communicate when they become aware that a cry will bring them milk or the attention of a caregiver. As your child grows, they learn to communicate better through an interplay of observing, imitating, listening, and even experimenting. Key speech milestones to look out for include the following:
BY 12 MONTHS OLD
Make a range of sounds and a few words
Respond to directions of sounds
Relate words to common items
BY 18 MONTHS OLD
Attempt to imitate sounds
Utter simple words
Comprehend simple instructions and gestures
BY 24 MONTHS OLD
Speak around 50 words
Ask simple questions like "Where mommy?"
YOUR ROLE IN TEACHING YOUR CHILD TO SPEAK
Parents play a crucial role in teaching their children verbal communication and appropriate body language. While every child learns to communicate at their own pace, here are five simple activities that you can do with your kid to support their speech and language learning:
1. REPEAT THE CORRECT WORD OR SENTENCE
A study showed that parents who repeat words more often have children with "better language skills" and a wider vocabulary4. Apart from helping your child remember, repeating correct words or sentences clearly and slowly affirms them and encourages constructive learning.
2. READ A PICTURE BOOK TOGETHER
Images help us learn through visual cues and recognition5. Reading a picture book with your toddler helps them associate images with sounds, making the learning process more effective. Here is a fun way to teach your kid:
Point at an image of a dog in a book and say "dog"
Point to dogs in real life and repeat the same word to your child
3. OBSERVE AND COMMENT
Observing what your child utters and how they respond to different situations keeps you in touch with their progress. You can gently correct their mistakes and affirm them when they say the right words.
4. BUILD ON WHAT YOUR CHILD SAYS
Expanding on what your little one says also affirms them that they are doing something right. Additionally, this will boost their confidence to learn more whilst also strengthening the bond between you both.
5. TURN COMMON EVENTS INTO LANGUAGE-LEARNING ACTIVITIES
Children learn and develop well through playtime6. In fact, play is a good opportunity to develop their communication skills, as playtime is often highly interactive.

A simple way to let your little one learn through play is to turn daily routines like mealtimes into language-learning activities. For example, you can narrate feeding time to make it extra fun whilst introducing new words. Teaching them to say "thank you" after you feed them is also a good idea.
EQUIP THEM TO LEARN WITH THE RIGHT NUTRITION
Nutrition is key in equipping your child to learn, especially in early childhood. A central component in a child's diet is milk, which is an important energy source for kids besides the host of nutrients it provides. Another important nutrient that a growing child needs is docosahexaenoic acid (DHA), which is essential for the development of healthy brain and eyes.
A simple way to support your child's daily diet is to supplement with a nutrient-packed milk formula that is suited to their nutritional needs. Tailored for children aged one to three years old, Dumex Mamil Gold Stage 3 contains DHA as high as 75mg per 100g. With no GMO and colourings, Dumex Mamil Gold also packs other nutrients that your child needs:
Prebiotics for a happy tummy and to support natural defences A happy tummy supports a healthy growing up and uninterrupted learning for your little one. The unique prebiotic blend in Dumex Mamil Gold milk formula comprises of galacto-oligosaccharides (GOS) and long chain fructo-oligosaccharides (lcFOS) in a 9 to 1 ratio, an optimal combination which supports your child's natural defences on top of promoting a healthy digestive system.
Calcium and vitamin D to help support strong bones and teeth growth, equipping your child with physical strength to play and learn through fun.
Vitamin E acts as an antioxidant to help protect cells in the body.
A MILK FORMULA FOR EVERY STAGE OF GROWTH
With milk sourced from Europe and New Zealand, Dumex Mamil Gold also comes in equally nutritious variants tailored for older children. Get your free sample or visit https://www.dumex.com.sg/products for more information.
REFERENCES:
National Institute on Deafness and Other Communication Disorders (2017). Speech and Language Developmental Milestones. Retrieved July 27, 2020, from https://www.nidcd.nih.gov/health/speech-and-language#1
Stanford Children's Health (2019). Age-appropriate speech and language milestones. Retrieved 28 July, 2020, from https://www.stanfordchildrens.org/en/topic/default?id=age-appropriate-speech-and-language-milestones-90-P02170
Singapore Baby and Child Clinic (SBCC) (2019). Developmental Milestone Checklists Retrieved July 29, 2020, from https://www.sbcc.sg/developmental-milestone-checklist/.
Schwab, J. F., & Lew-Williams, C. (2016). Repetition across successive sentences facilitates young children's word learning. Developmental psychology, 52(6), 879–886.
Kouyoumdjian, H. (2012). Learning through visuals. Psychology Today. Retrieved July 30, 2020, from https://www.psychologytoday.com/us/blog/get-psyched/201207/learning-through-visuals
Bongiorno, L. (n. d.). 10 Things every parent should know about play. National Association for the Education of Young Children. Retrieved July 30, 2020, from https://www.naeyc.org/our-work/families/10-things-every-parent-play
Thibodeau, T. (n. d.). Top 3 benefits of learning through play. The Center for Parenting Education. Retrieved July 31, 2020, from https://centerforparentingeducation.org/library-of-articles/baby-through-preschool-articles/top-3-benefits-of-learning-through-play/
Arslanoglu et al. 2008. Journal of Nutrition, 138.1091-1095.
Moreno MA, Furtner F, Rivara FP. (2012). Vitamin D and Bone Health. Arch Pediatr Adolesc Med. 2012;166(7):684.
Gavin, M. L. (2014). Vitamins. KidsHealth. Retrieved May 26, 2020, from https://kidshealth.org/en/kids/vitamin.html
​​​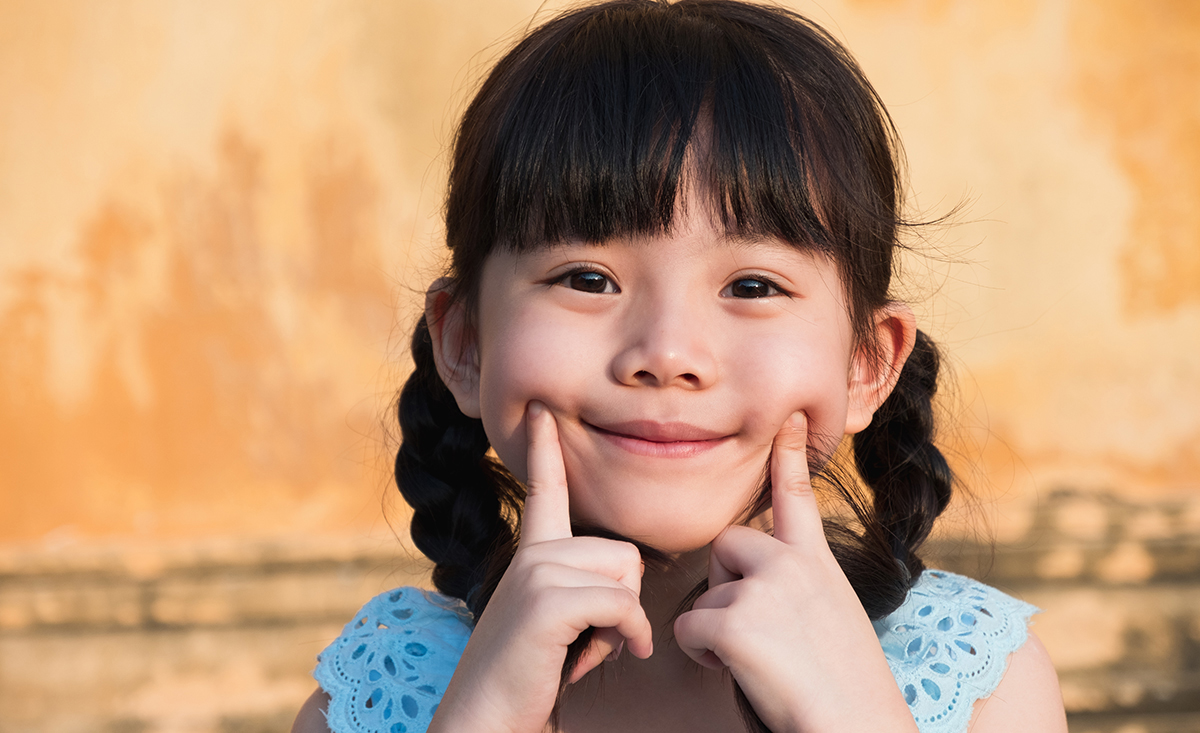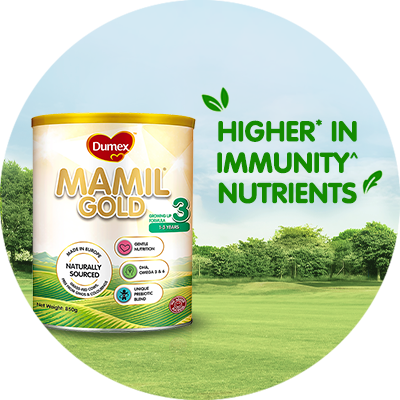 FREE Dumex Mamil® Gold Stage 3
Higher* in Immunity^ Nutrients
DHA as high as 75mg per 100g>
Naturally Sourced. No GMO and colourings
FREE Dumex Dugro® Stage 3
Higher* DHA & Calcim
As low as $1
Sucrose Free
Ask Our Careline
Whatever's on your mind, we're here to help