Dumex Insights: Important Values to Teach Your Children
Dumex Insights: Important Values to Teach Your Children
It is never too early to teach your child good values, as kids start learning and internalizing values from their early years1. As values shape a person's behaviours, decisions, goals, and even relationships, teaching your kid good values is one of the most important roles you have as a parent.
CORE VALUES TO CULTIVATE
While there are many values you can teach your little ones, there are certain core values you should instill in them from a young age to help set them up to become individuals of integrity.
HONESTY (ONE TO THREE YEARS OLD)
You can start instilling honesty in your kids from an early age. The key to cultivating honesty is to create an environment where your child feels safe to tell you the truth2. If your child did something wrong like spilling the milk, discipline them firmly instead of harshly:
Be Firm
Explain to them why it is wrong
Helpm them see the consequences of their actions
Forgive them
Don't be harsh
React with anger
Punish them
Threaten them not to repeat it
For toddlers, use more hand gestures and facial expressions to make up for the limitations in language. Repeat yourself when necessary, albeit gently. Over time, they will value honesty when they see its benefits:
They learn to differentiate right from wrong
They bond with you
They are affirmed by you
EMPATHY – ONE TO THREE YEARS OLD
A foundation in social relationships, empathy simply means that a person can3:
Recognize their own emotions as well as those of other people
Place themselves in someone else's shoes and imagine how that person might feel
Imagine what response might help make another person feel better
As empathy is "caught" instead of taught, you can start cultivating this in your kid from as early as two to three years old. Allow your kids the time as well as opportunities to develop it:
Let them have playdates with friends
Send them to school
Bond with them at home
LOVE – ONE TO THREE YEARS OLD
As kids learn by modelling after people close to them, one way to teach children about love is to show them4. Start showing love to your child from the very beginning. Take care to practice love through your interactions with other people, as your child observes you. Some guidelines to practicing love include being:
Kind: Avoid using harsh words with them
Patient: Repeat yourself gently when needed
Humble enough to admit a wrong
Forgiving them when they make mistakes
Understanding
RESPECT – FOUR TO SIX YEARS OLD
As your child reaches the four to six-year-old mark, they are ready to take on more complex values like respect – basically acknowledging and affirming another person that their presence and opinion matter. Like love, a great way to cultivate this in your kid is to show them:
Acknowledge their questions and requests. This does not mean that you grant every request
Answer their questions
Ask for their opinion about matters affecting them
Be sure to practice respect in your interactions with other people, as your little one may be observing.
RESPONSIBILITY – SIX YEARS OLD AND OLDER
Responsibility is the hallmark of independence and maturity marked by the ability to5:
Keep one's word
Be accountable for one's actions
You can instill responsibility in your child by allowing them to make mistakes under your guidance:
Give them the opportunity to fail and learn from mistakes
Explain to them the consequences and let them bear it accordingly
Share your experience
Discuss solutions together
A practical way to teach your child to take responsibility for their own actions is to tell them to pack up their toys after playtime.
EAT WELL TO LEARN WELL
With the amount of learning and interaction required to develop good values, your child needs a healthy diet to get enough energy and grow up well. Support your child's development with Dumex Mamil Gold, formulated for stage-tailored nutrition. Using naturally sourced ingredients, Dumex Mamil Gold packs the nutrition to support your child's healthy development:
DHA as high as 75mg per 100g in Dumex Mamil Gold Stage 3 supports brain and eyes development, important components for learning
A unique prebiotic blend comprises of galacto-oligosaccharides (GOS) and long chain fructo-oligosaccharides (lcFOS) in a 9 to 1 ratio, an optimal combination which supports your child's natural defences whilst promoting a healthy gut up to 6 years old6.
Vitamin E acts as an antioxidant to help protect cells in the body7.
Equip your kid with the right nutrition. Get your free Dumex Mamil Gold sample or visit https://www.dumex.com.sg/products for more information.
REFERENCES:
National Scientific Council on the Developing Child (2004). Young children develop in an environment of relationships. Working paper No. 1. Retrieved August 31, 2020, from http://developingchild.harvard.edu/wp-content/uploads/2004/04/Young-Children-Develop-in-an-Environment-of-Relationships.pdf
Stern, J. (2011). Teaching your kids to be honest. Psychology Today. Retrieved August 31, 2020, from https://www.psychologytoday.com/us/blog/parenting-is-contact-sport/201103/teaching-your-kids-be-honest
Walsh, E. & Walsh, D. (2019). How children develop empathy. Psychology Today. Retrieved August 31, 2020, from https://www.psychologytoday.com/us/blog/smart-parenting-smarter-kids/201905/how-children-develop-empathy
Stanford Children's Health (2019). Age-appropriate speech and language milestones. Retrieved 28 July, 2020, from https://www.stanfordchildrens.org/en/topic/default?id=age-appropriate-speech-and-language-milestones-90-P02170
The Center for Parenting Education (n. d.). Teaching responsibility to your children. Retrieved August 31, 2020, from https://centerforparentingeducation.org/library-of-articles/responsibility-and-chores/developing-responsibility-in-your-children/
Arslanoglu et al. (2008). Journal of Nutrition, 138.1091-1095.
Gavin, M. L. (2014). Vitamins. KidsHealth. Retrieved May 26, 2020, from https://kidshealth.org/en/kids/vitamin.html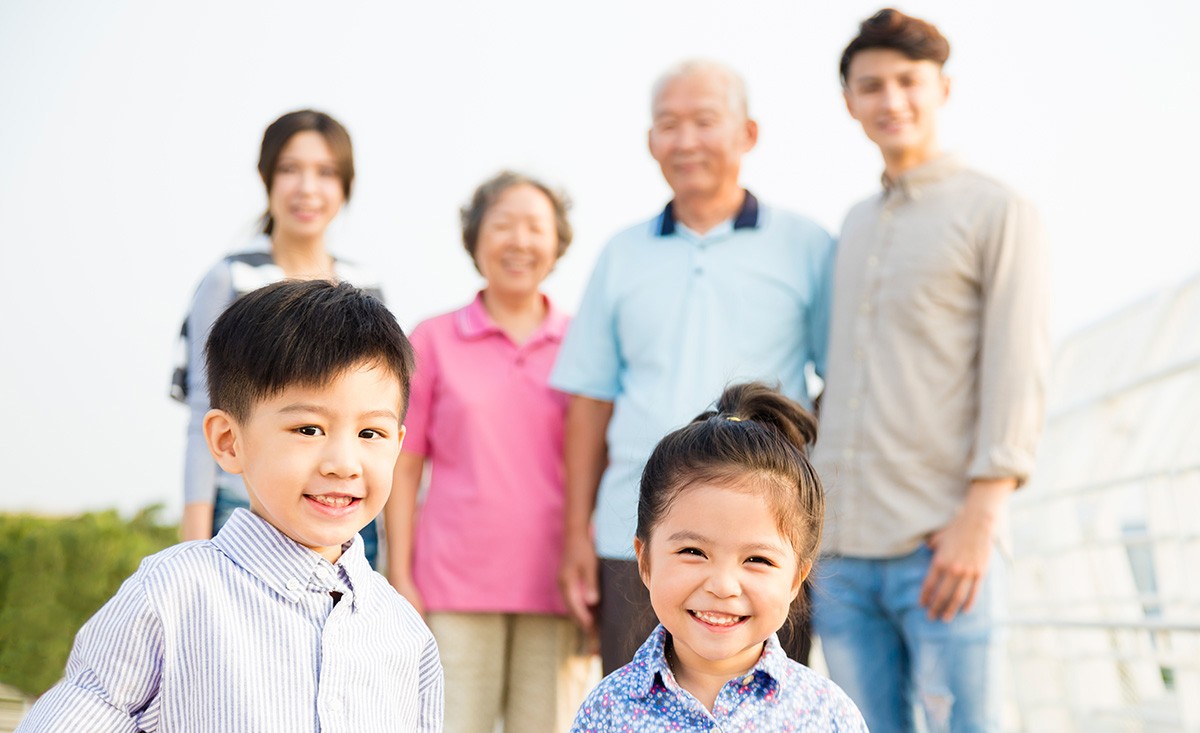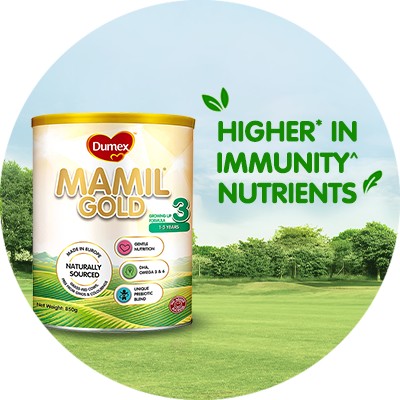 FREE Dumex Mamil® Gold Stage 3
Higher* in Immunity^ Nutrients
DHA as high as 75mg per 100g>
Naturally Sourced. No GMO and colourings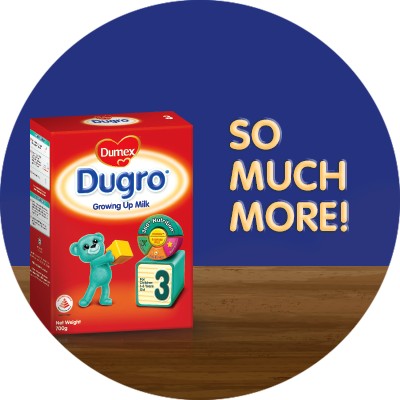 FREE Dumex Dugro® Stage 3
Higher* DHA & Calcim
As low as $1
Sucrose Free
Ask Our Careline
Whatever's on your mind, we're here to help