Dumex Answers: Why Sleep Is Important For Your Growing Child
Dumex Answers: Why Sleep Is Important For Your Growing Child
There's nothing more fulfilling than a good night's sleep. Good sleep has the ability to refresh our minds, boost our moods and regulate our health, especially when it comes to healing, growth and development1. It is as important as maintaining a balanced diet and incorporating exercise in our lives, which many people often forget. In fact, the issue of getting sufficient sleep is so important that the World Sleep Society and World Sleep Day have been established to advance sleep health around the globe!
That being said, it is even more crucial for our little ones to get a healthy amount of sleep and rest. Growing children have particularly active lifestyles coupled with what seems like boundless energy. A child has a pretty busy day on average. Between running around in school, doing homework, playing with friends and partaking in sports, your child needs a break just like everybody else. They should also be able to compensate for this with adequate rest.
Aside from replenishing our children's energy, sleep is also responsible for improving attention span and memory. How our children behave also has a lot to do with the amount of sleep they are getting. Inadequate rest may lead to obesity, depression, high blood pressure and other complications, as sleep plays a key role in mental and physical health
How much sleep should my child get?
Depending on how old your child is, the amount of sleep they get must match accordingly. As a general rule, it is best to follow these recommendations by the American Academy of Pediatrics:
• Children 1-2 years old: 11-14 hours
• Children 3-5 years old: 10-13 hours
• Children 6-12 years old: 9-12 hours
Do note that the above serves as a guide. Quality is undoubtedly better than quantity. Just like adults, some children need more sleep, some less. Pay attention to how your child behaves the next day and watch out for signs of insufficient sleep.
How can I help my child get sufficient rest?
If you're lucky, your child will be able to go into a deep slumber as soon as they shut their eyes. However, some parents struggle with overactive children and traditionally opt for making sure their children exhaust all their energy before bedtime, which actually proves to be counter-productive and may even delay the sleep process.

Some parents need more help in the sleep department, as they find that their children struggle to sleep or stay asleep. When this happens, it all boils down to the most basic of sleep rules: establishing a bedtime routine and schedule6. Once you have that in place, here are other ways you can also use to support the bedtime routine:
• Implement a rule that all electronics and gadgets should be put away at least an hour before bedtime.
• Set the 'sleep mood' by making sure that the lights are dimmed or provide a nightlight if your child isn't ready to sleep in the dark.
• Reduce noise in the house before bedtime.
• Set up a routine where you and your child can read bedtime stories. This also helps you and your child bond.
• Make sure that your child does not go to bed hungry. Getting all the nutrients they need to recover from all the day's activities is crucial in supporting optimum health.
A happy tummy equals better sleep: Dumex Mamil Gold
Dumex believes in supporting parents and children from all aspects, especially when it comes to a healthy sleep system. How exactly does the brand do this? Through the support we provide to parents, of course.
As we are well aware, one important factor that directly influences general wellbeing and by extension, sleep, is good gut health.
Being the champions of maintaining and supporting your child's gut health, Dumex has introduced the Dumex Mamil Gold, formulated with a unique prebiotic blend of galacto-oligosaccharides (GOS) and long chain fructo-oligosaccharides (IcFOS) in a 9:1 ratio, which helps to maintain a healthy intestinal environment. This way, not only will your child be able to replenish his or her energy after a long and active day, but they will also be receiving the nutrients that will help with their overall growth and development.
With milk that is sourced from free-roaming grass-fed cows, the Dumex Mamil Gold formula also contains more than 30 nutrients which include vital ones like calcium, zinc, vitamins D & E and DHA.
The formula is formulated in reference with the recommended dietary allowance (RDA) set by the Singapore Health Promotion Board, so if and when your child feels peckish, Dumex Mamil Gold is easy to prepare for consumption anytime and anywhere, including bedtime!
Make sure your child sleeps tight tonight so they can reach their full potential tomorrow with Dumex Mamil Gold! For more information on Dumex and its products such as Dumex Mamil Gold and more, visit https://www.dumex.com.sg.
References:
1. Worley, S. (2018). The Extraordinary Importance of Sleep. The Detrimental Effects of Inadequate Sleep on Health and Public Safety Drive an Explosion of Sleep Research. Retrieved on 29 June 2020, from https://www.ncbi.nlm.nih.gov/pmc/articles/PMC6281147/
2. World Sleep Society. Retrieved on 29 June, 2020 from https://worldsleepsociety.org/about/
3. Matricciani L; Blunden S; Rigney G; Williams MT; Olds TS. Children's sleep needs: is there sufficient evidence to recommend optimal sleep for children? SLEEP 2013;36(4):527-534. Retrieved on 29 June, 2020 from https://www.ncbi.nlm.nih.gov/pmc/articles/PMC3612266/
4. Dawkins, R. (2018). The Importance of Sleep for Kids. John Hopkins All Children's Hospital. Retrieved on 29 June 2020, from https://www.hopkinsallchildrens.org/ACH-News/General-News/The-importance-of-sleep-for-kids#:~:text=Studies%20have%20shown%20that%20kids,pressure%2C%20obesity%20and%20even%20depression.
5. Stores, G. (2009). Aspects of sleep disorders in children and adolescents. University of Oxford. Retrieved on 29 June 2020, from https://www.ncbi.nlm.nih.gov/pmc/articles/PMC3181901/
6. Mindell, J. & Williamson, A. (2017). Benefits of a bedtime routine in young children: Sleep, development, and beyond. Saint Joseph's University. Retrieved on 29 June 2020, from https://www.ncbi.nlm.nih.gov/pmc/articles/PMC6587181/
7. Li, Y., et al. (2018). The Role of Microbiome in Insomnia, Circadian Disturbance and Depression. South China Normal University. Retrieved 6 July, from https://www.ncbi.nlm.nih.gov/pmc/articles/PMC6290721/
​​​ ​​​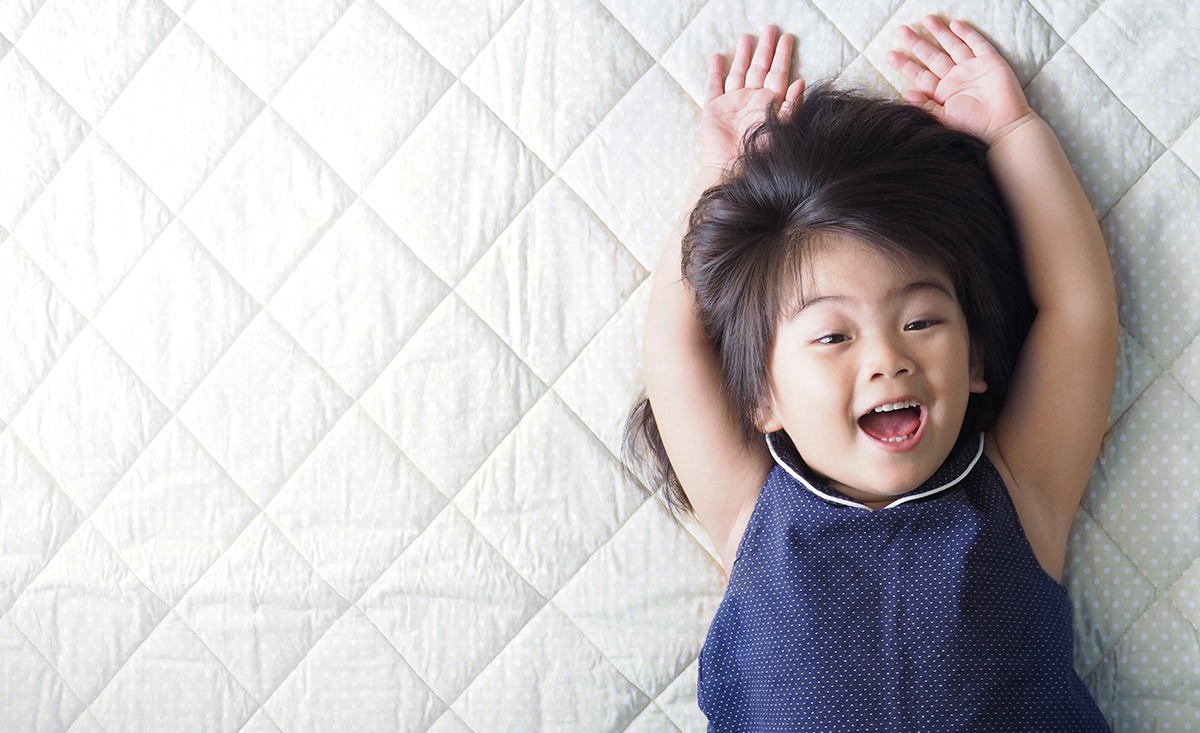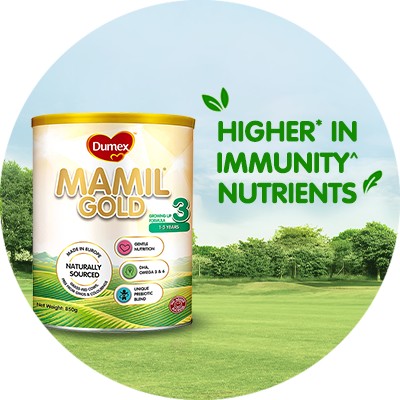 FREE Dumex Mamil® Gold Stage 3
Higher* in Immunity^ Nutrients
DHA as high as 75mg per 100g>
Naturally Sourced. No GMO and colourings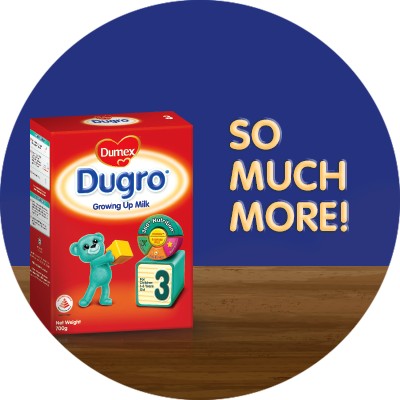 FREE Dumex Dugro® Stage 3
Higher* DHA & Calcim
As low as $1
Sucrose Free
Ask Our Careline
Whatever's on your mind, we're here to help