About Us
Dumex is part of Groupe Danone, a Fortune 500 company and one of the most successful healthy food companies in the world.
Danone is an international company present on all 5 continents. The group holds top positions in healthy food through four businesses: Fresh Dairy Products, Baby Nutrition, Bottled Water, and Medical Nutrition. Its mission is to bring health through food to as many people as possible.
Danone counts over 190 production plants and around 102,000 employees. In 2012, the company generated sales of over €20 billion, of which more than 50% were in emerging countries.
Listed on Euronext Paris, Danone is a component stock of leading social responsibility indexes including the Dow Jones Sustainability Indexes, ASPI Eurozone and the Ethibel Sustainability Index.
A specialist in child nutrition, Danone Dumex has been the trusted brand in baby and child nutrition in Singapore since 1959.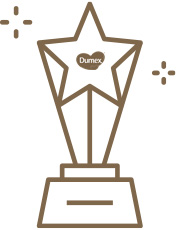 Awards and Recognition
FairPrice CSR Partners Award 2014
FairPrice CSR Partners Award 2015
FairPrice CSR Partners Award 2016
FairPrice CSR Partners Award 2017
FairPrice CSR Partners Award 2018
FairPrice CSR Partners Award 2020
FairPrice Supplier Excellence Silver Award 2016
FairPrice JBP Partners Appreciation Award 2017
FairPrice JBP Partners Appreciation Award 2018
FairPrice Top Suppliers in Top Categories 2020
Guardian Best Long Term Strategy Discussion for Baby 2017
Guardian Best Omnichannel Initiative 2018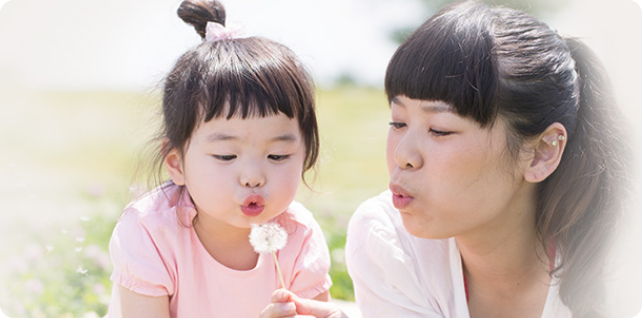 We believe we have a responsibility in shaping the nutritional habits of Singapore children, in line with our mission: to stand by parents to nurture a healthier and gracious generation.
In business for over 50 years, our priority has been to provide babies and children in Singapore with the right nutrients during their growing up years, and the well-being of mothers. This is in line with our vision of spearheading nutrition for healthier children in Singapore. We take this role seriously and are devoted to ensuring we consistently deliver quality and reliable products which meet the needs of parents and their children.
Children are the foundation of a healthy Singapore, allowing us to grow, transform aspirations into realities, and develop happiness. We believe we have a responsibility in shaping the nutritional habits of Singapore children, in line with our mission: to stand by parents to nurture a healthier and gracious generation.
We constantly bring innovations in our products and services to parents and health care professionals, so as to meet the needs of babies and children in Singapore. Our products are formulated based on International Standards and with reference to Singapore Recommended Daily Dietary Allowance. We have achieved many milestones in our product range, which are led by discoveries from our extensive research in early life nutrition. During the whole research and innovation process, we place special effort to ensure the safety and quality of our products in order to deliver our best for our consumer. For example, since 2011, we started to introduce reduced sucrose and sucrose-free growing up milks for children in Singapore.
Charting Industry Firsts
Among our many firsts was our breakthrough discovery that children of different ages have different nutritional requirements and the introduction of 'stage tailored nutrition' with the first 1Plus, 3Plus and 6Plus growing up milk.
Continuing Commitment To Research & Development
Through sustained investment in research and development, we endeavour to ensure there is a suitable product formulated to meet a child's nutrient requirements at every stage of their growing up years and in turn, secure a strong nutritional foundation for their future health.
Uncompromised Commitment To Quality Nutrition
Dumex embraces and sets global industry standards for quality. We put health and safety at the heart of everything we do. We have developed some of the most rigorous safety procedures in the world – click to find out more about our 5 Steps Quality Assurance Programme.
Social Responsibility
We are proudly committed to good corporate citizenship with an established program to guide the implementation of social and environmental policies in Danone businesses worldwide. Each subsidiary assesses its own performance against over 100 criteria, covering key areas such as food safety, human resource policies, the environment and relationships with suppliers and customers. This results in the creation of action plans, which take into account the socio-economic environments in which they operate.
Our Heritage
It all began in 1896 in The Netherlands with two brothers, Jan and Martinus van der Hagen. Jan was a medical doctor and had attended a medical conference in Germany, where he learned of a new concept. He returned to his brother Martinus, who owned a dairy factory, where together they developed the first baby milk formula, at a time of high infant mortality. They maintained their dedication to creating innovative nutritional concepts and herewith lies our heritage and commitment to the science behind our baby products on the market today.
Milestones
1959
• Dumex milk was introduced in Singapore
1991
• Launch of Dumex 3Plus milk for children 3-6 years
1996
• Launch of Dumex 3Plus milk for children 3-6 years
1998
• Launch of Dumex 6Plus milk for children 6 years and above
2003
• First to fortify milk with DHA as part of the Maxi-QTM formula
2007
• An internationally patented prebiotic blend (GOS & lcFOS) was introduced into our milk formula
2009
• Awarded Hitwise Top 10 websites in Singapore in Food & Beverage – Brands & Manufacturers Industry
2010
• Launch of all new Dumex® Mamil® Gold Growing Up Milk with 5 x DHA
2011
• Opening of Danone Research center for Asia Pacific, dedicated to maternal and baby nutrition, and supporting Dumex® Sciences Institute in Singapore's Biopolis
2012
• Launch of new and improved Dumex® Mamil® Mama and Dumex® Mamil® Gold PreciNutriTM • Danone Dumex Singapore awarded silver award for Singapore Health Award Excellence in workplace health.
2013
• Danone is ranked in the Top 30 of Global RepTrakTM 100's list of the World's Most Reputable Companies.
• Dumex is recognized as being one of the Top 200 of the Asia's Top 1000 Brands list
• Dumex Dugro Step 4 was announced the Merit Award winner of the SIFST Food Product Award "Healthier Choice" Category for 2013-2015
Dumex also provides an advisory service to Singapore families, focusing on providing support to soon-to-be parents and carers of babies and toddlers. An experienced team of nutritionists, mothers, and caregivers are available for free one-on-one advice, tips and reassurance along the journey from pre-conception to parenthood.
As part of Dumex's continuous support of mothers, the Heart Knows Best community website was formed in 2013. This online community provides parents with a unique place to connect and share about anything they wish to know in their motherhood journey from pre-conception to parenthood. Heart Knows Best aims to provide a wonderful online social experience for parents to find useful reviews and ratings by our team of advisors as well as other mothers in Singapore.
Dumex also provides parents with access to our free Careline service, staffed by an experienced team including nutritionists, and mothers. The service is one-to-one to ensure complete privacy and can be accessed by calling 1800 265 3188, Monday to Friday from 9am to 6pm (excluding public holidays) or email us at careline@dumex.sg.
Danone encourages anyone concerned about potential misconduct, non-compliance with our policies, applicable codes of practice or potential violations of laws and regulations to seek help; ask for advice or raise a concern:
Ask Our Careline
Whatever's on your mind, we're here to help
Mom's Testimonials
Mothers in Singapore place greater confidence and trust in the Dumex Dugro® brand that they choose.