Buying The Baby Essentials
Buying The Baby Essentials
It's so easy to get carried away with the amount of things you can buy for your baby. Fromtoys for the nursery, to the latest gadgets it's easy to lose track of how much you've spent. It's easier said than done but don't get carried away, you'll have plenty of time to spoil your baby. Follow our tips and you won't leave your baby wanting or have the bank manager at your door!
Baby clothes
With so many cute things in the shops it's easy to get carried away with buying outfits. Trouble is, your baby won't stay the same size for long and there's only so much they can wear!
Baby clothing essentials probably include a minimum of 6 babygros and vests, some socks, a couple of cardigans, a little hat, some mittens (in case they have scratchy nails) and tops with poppers – a must for quick changes. You might also find a pack of muslin squares useful for saving your own clothes from baby sick and dribbles.
Nappy changing

There's plenty to do when your baby arrives, so lots of mums have newborn disposable nappies ready for the first week. You'll also need a baby changing mat, toiletries and a baby changing bag for out & about. A baby changing station for use at home means you won't have to bend over so much, and might save you possible backache. That may sound silly but not when you think that a newborn baby could need 10 - 12 changes a day!
Baby washing
A baby's skin is delicate and they can be slippery when wet so try some specific baby wash instead of soap and shampoo. You can buy a baby bath but a washing up bowl is equally fine!
Baby sleeping
You needn't buy a cot quite yet. A moses basket or the carrycot from a pram will do nicely, especially as you'll probably want to keep moving your baby around the house with you. You'll need proper, soft baby bedding. A listening monitor is essential for those times when you're in another room and a thermometer to check the temperature is right.
Don't forget the car seat!
If your baby's born in hospital you'll need a car seat to take them home. Look out for models that last from newborn to 4 years to save money. It's very important to fit the seat correctly according to the manufacturer's instructions and it's always much safer for your baby to fit the seat in the back of the car. If you have airbags in your car, remember you must always fit the seat in the back.
Pram or pushchair
If you do get a pram or pushchair make sure it's designed to let your baby lie flat, to protect their growing back.
Cheap baby stuff
Ask friends and family to see what you can borrow and go to nearly new sales. They're great for picking up bargains. Look out for 'value options' in well known stores too. Just because something is cheaper doesn't mean it hasn't had to meet proper safety standards. However, please remember that you should never buy a second-hand car seat.
Baby gifts
Although it may seem cheeky, why not do a wish list of baby things? Most of your family and friends will probably want to give something. You'll be doing them a favour by giving them a shopping list for your new baby! If you're lucky enough to have a large and generous family maybe put a few requests for clothes and toys to suit them when they're a little older? It's amazing how time flies!
Disclaimer: All content on this Website is provided solely for informational purposes and is not intended as a substitute for medical and/or other professional advice for your specific condition. Please do not disregard medical and/or other professional advice or delay seeking it because of something you have read on this Website. Always seek medical advice before starting any new treatments.​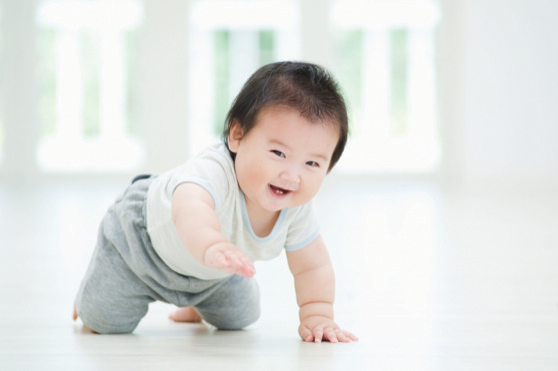 Ask Our Careline
Whatever's on your mind, we're here to help