Essential Gear For Babies
List of Essentials & Must-Haves Baby Items
Overwhelmed by the sheer amount of nifty gadgets, timesavers and nursery items in baby stores? Don't fret! Here's a handy checklist to help you suss out the must-haves from the nice-to-haves.
Sleeping
- A Cradle, Bassinet or Crib that complies with international safety standards. A crib is essential while a cradle or bassinet is a convenient option for the first few months as these portable beds allow you to have your sleeping baby near you at night.
- A crib mattress. Make sure that it fits securely in the crib, has good back support and isn't too soft.
- A baby monitor. Not essential, but it does offer peace of mind.
- A couple of fitted sheets and waterproof mattress pads.
- A crib bumper. Again, not essential, but lining the inside of the crib may be useful in preventing baby from knocking on the wooden sides.
TIP: For safe sleeping, babies should not sleep with anything but a fitted sheet over the mattress. Avoid putting additional bedding, pillows, quilts or soft toys in the crib. Keep baby warm by layering clothes or using wearable blankets or swaddles instead.
Changing
- Diapers. Stock up as you will go through many a day. Some brands may fit your baby better than others, so experiment with a few before settling on the best one.
- A changing pad and some covers.
- Disposable baby wipes and cotton cloths.
- Diaper rash ointment.
- Tissues and cotton wool pads.
- A dresser. Alternatively, free up some drawers to store your baby's clothes and toys.
Bathing
- A baby bathtub. Or sometimes, a low sturdy pail works just as well. Some parents may prefer to bathe together with their baby in a regular bathtub. Whatever your preference, always take care to support and hold your baby well.
- Some terry cloth towels and wash cloths. Hooded towels look cute but they are not essential.
- Tearless shampoo and baby soap.
- A gentle baby lotion to soothe your baby's skin after baths.
Clothing
- Onesies are your go-to basics. Buy at least six and a mix of short and long-sleeved ones.
- Side-tie or side-snap T-shirts to tide you until your baby's umbilical cord separates.
- A few pairs of pants.
- Stretchy sleep pajamas that cover from your baby's neck to feet, or nightgowns with mittens keep your baby warm without the use of blankets.
- Socks or booties, mittens and two baby hats.
- A few thin baby blankets for snuggling, nursing or laying your baby down (except in the crib).
On-the-Go
- A baby car seat is a must. Some stores offer a free fitting to ensure it is right for your car.
- A pram that suits your needs and preferably with a sunshade.
- A couple of toys will go a long way to soothe or entertain babies on the go.
- Disposable baby wipes and tissues
TIP: Some parents like slings or baby carriers for hands-free roaming, while others get by perfectly with just a pram. If you want to purchase a sling or carrier, make sure they offer good security, back support and are the right size for your baby.
Disclaimer: All content on this Website is provided solely for informational purposes and is not intended as a substitute for medical and/or other professional advice for your specific condition. Please do not disregard medical and/or other professional advice or delay seeking it because of something you have read on this Website. Always seek medical advice before starting any new treatments.​​​​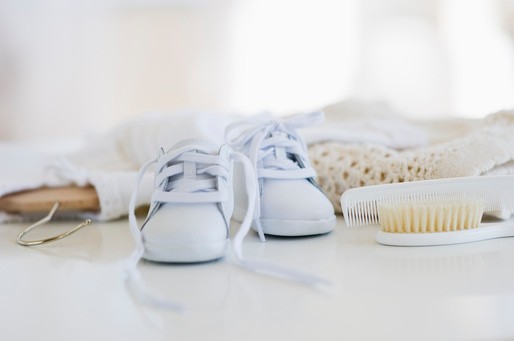 Ask Our Careline
Whatever's on your mind, we're here to help