Celebrity Baby Names
Celebrities are excused for their kooky behaviour because, well, they are supposed to be creative and different from the rest of us after all! The same applies to how they name their babies, where it seems the more unique and outstanding, the better! Here are a few trends in the celebrity baby name game we've noticed that might just leave you inspired, tickled or amazed!

Literary Names
The Beckhams named their baby girl Harper after the author of Victoria's favourite book, To Kill a Mockingbird. Actress Sienna Miller was rumoured to name her daughter Marlowe after Elizabethan playwright Christopher Marlowe. And talk show host Conan O'Brien and designer Stella McCartney both chose Beckett – a name rich with literary associations thanks to the Irish playwright – for their sons. But it's not just poets and authors that inspire celebrity parents, but beloved literary characters too. Steven Spielberg, for example, named his son Sawyer, while model Christy Turlington named her son Finn.
Nature Inspired Names
Jay-Z and Beyonce famously named their baby Blue Ivy, singer Pink's daughter is Willow Sage and Gwyneth Paltrow's daughter is named Apple. Sweet? Wait till you hear the monikers of Jamie Oliver's children who all sound like they belong in a Disney Garden and Zoo: Daisy Boo, Poppy Honey, Petal Blossom and Buddy Bear Maurice Oliver!
Names of Places
Paris, Brooklyn and Ireland sound almost classic when you compare them to location-based baby names like Tennessee James Toth (Reese Witherspoon), Memphis Eve (Bono), Egypt (Alicia Keys) and Morocco (Mike Tyson). Then there are celebrities who look even further, into mythical or biblical places like Zion (Bob Marley) and Eden (Desperate Housewives' star Marcia Cross).Just totally Avant Garde Names
Finally, there are celebrities who insist on going all the way in pushing the creative envelope and unique factor of their offspring's names. Take Frank Zappa's daughters Moon Unit and Diva Muffin, actor Jason Lee's son Pilot Inspektor, or The Edge's daughter Blue Angel, for example.
Click here to read more on Naming Baby for Success
Disclaimer: All content on this Website is provided solely for informational purposes and is not intended as a substitute for medical and/or other professional advice for your specific condition. Please do not disregard medical and/or other professional advice or delay seeking it because of something you have read on this Website. Always seek medical advice before starting any new treatments.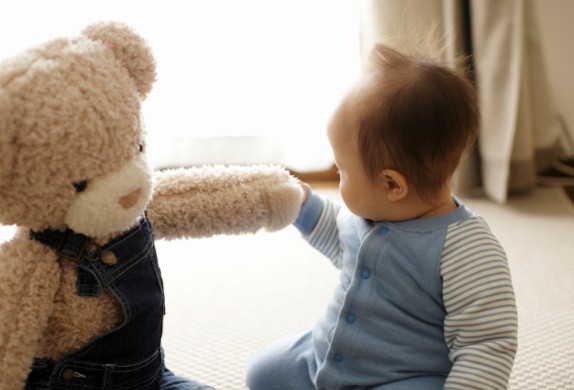 Ask Our Careline
Whatever's on your mind, we're here to help