Tips For Hiring A Confinement Nanny
Tips For Hiring A Confinement Nanny
Confinement nannies don't come cheap. However, a good one can be a wonderful support during those trying first few weeks. Not only do they help care for your newborn, many nannies will handle night feeds while you sleep, teach you useful tips and tricks, and cook for you and the entire household. If you've decided to hire one, here are some tips on selecting the right help.
Explore agencies and recommendations
Confinement nanny agencies offer the convenience of matching your family with the right person from their network. They are also able to find you a quick replacement should yours fall ill. However, always ask for personal recommendations too. Ask your friends, colleagues and relatives if their nanny cared for their baby well, was a good cook and had a pleasant personality.
Suss out her care-giving values and personality
Does the nanny seem patient and nurturing? Is she very strict about certain confinement practices and traditions? It's natural for two people to have differing attitudes and styles about care-giving and postpartum recovery. But what you don't want is a nanny that is too forceful and insistent without being sensitive to your needs and wants. Sometimes even the little issues like how many times a baby should be bathed or whether to hand or machine-wash your baby's laundry can lead to clashes. Discuss some big issues first and agree to communicate openly and compromise.
Find out what her deposit is and whether she needs a work permit
Confinement nannies in Singapore can cost $2,000 upwards for a month and most will require a deposit before the confinement month. An additional token is also expected at the end of her service period but that is up to your discretion. The number of experienced nannies in Singapore isn't large, leading to an increasing number of competent foreigners making themselves available to mothers in need here. However, do note that the Ministry of Manpower requires anyone who wants to hire a foreign live-in confinement nanny to apply for a work permit and pay a levy.
Finally, be clear about her duties
Your confinement nanny is a caretaker and companion, not a domestic helper. Most nannies will do theconfinement cooking, laundry for the infant, and provide general care for the baby. Do not expect yours to help with other chores or look after the other children in the house.
While you interview your nanny, it may be useful to ask whether she has any contingent plans or if she knows of anyone who can replace her should she fall ill during your confinement.
Remember that a confinement nanny is a source of help and assurance. A natural fondness for children is an important quality, but if you ever find that she is too set in her traditional ways and she is beginning to hinder your own recovery, talk to her, or find another nanny.
Disclaimer: All content on this Website is provided solely for informational purposes and is not intended as a substitute for medical and/or other professional advice for your specific condition. Please do not disregard medical and/or other professional advice or delay seeking it because of something you have read on this Website. Always seek medical advice before starting any new treatments.​​​​​​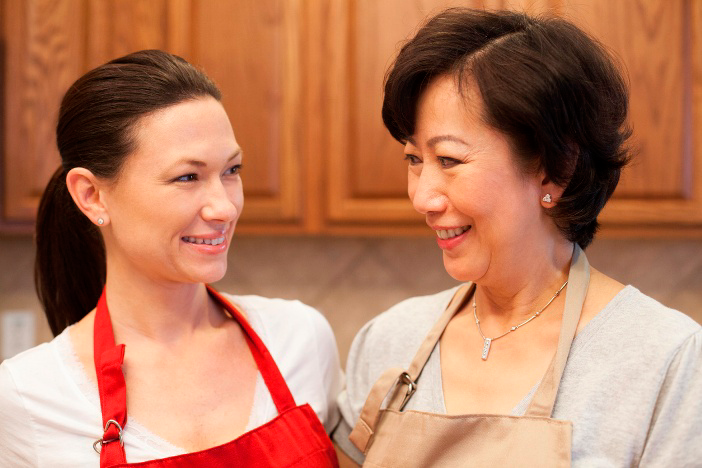 Ask Our Careline
Whatever's on your mind, we're here to help