Dumex International Safety Standards
Child Nutrition: Dumex International Safety Standards
Every parent wants the best for their child. From selecting the best educational toys, recommended toddlers books to picking the healthiest, most nutritious food for your little ones – being a parent is all about giving your child the best that you can afford. With that said, a child's nutrition is an important decision that every parent comes face to face within due time and is often fraught with uncertainty – but in our books, it shouldn't be. At Dumex, we strive to not just make mealtimes a happy occasion for you and your child, we want you to be able to rest assured that you're feeding your child the best nature has to offer.
Dumex's Stand on Safety & Quality
As part of Groupe Danone, one of the most successful healthy food companies in the world and part of the Fortune 500, Dumex places the highest priority on food safety and quality. We uphold our standards by putting in place stringent processes and conducting rigorous tests to ensure that our products are manufactured in accordance with international quality and safety standards. As a specialist in child nutrition, Dumex has been a trusted brand in baby and child nutrition in Singapore since 1959 and continues to hold up against competitors thanks to our dedication to consistently produce quality and reliable products for you and your child.
As the well-being of our customers is a top priority, we ensure the safety of our products by committing to five key factors:
1. Rigorous testing
2. State-of-the-art manufacturing
3. Thorough sanitation & hygiene
4. Accreditations
5. Traceability
When is it too early to start safety protocols? For Dumex, it's never too early. Safety begins even before manufacturing, with rigorous testing conducted on all products before they reach the shelves. Dumex conducts 100+ stringent tests on all the ingredients used, including a final comprehensive microbiological safety check in addition to 100% batch tests to put your mind at ease. Our products are also formulated based on International Standards and in line with local regulations in Singapore.
However, we don't just rest on our laurels once we've achieved the standards we set out to reach. At Dumex, we are constantly bringing new innovations into our products through sustained investments in research and development, all so we can better meet the needs of you and your child by providing the right nutrients during their growing years, and supporting the well-being of mothers everywhere. Each product that leaves our factories is also part of a traceability system that enables us to track where the products are, when and where they were produced and with which ingredients and suppliers they came from.
Dumex's manufacturing standards also extend to our factories, with millions of Euros invested yearly to ensure these standards are constantly upheld. We ensure that all our factories have received local and international accreditations from recognized bodies on quality and safety before they can begin operating. On top of that, our factories are also thoroughly sanitized regularly to ensure proper hygiene during production and processing. This includes sanitizing everything from the equipment to the walls of the factory and everything else in between.
The All-new Dumex Mamil Gold
A great example of the fruits of our labour would be Dumex Mamil Gold. The Dumex Mamil Gold range consists of, naturally-sourced formula milk products, but the benefits don't just stop there. They're also free from GMOs, added sucrose and colourings too! Formulated to deliver the best of nature's wholesome goodness to you and your child, our Dumex Mamil Gold Growing Up milk range contains unique prebiotics that help to maintain a healthy digestive system, as well as DHA from fish oil for brain development (as high as 75mg per 100g) in Dumex Mamil Gold Stage 3. All in all, our formulas are specifically tailored for every stage of growth to support your child's nutritional needs. Curious to find out how Dumex Mamil Gold can benefit you and your child? Visit Dumex.com.sg for samples now and explore the boundless benefits that your child can get from Dumex.
References
1. https://www.dumex.com.sg/Pages/News/ReassuranceProgramme.aspx
2. https://www.dumex.com.sg/about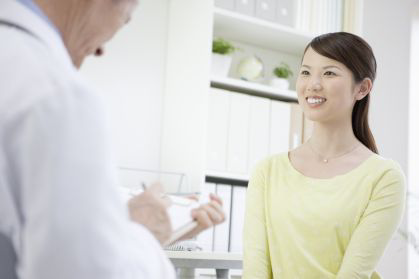 Ask Our Careline
Whatever's on your mind, we're here to help