When Do I Tell My Boss Im Pregnant
When Should You Tell Your Boss You're Pregnant?
Your legal rights and responsibilities in the workplace
Understandably, most people don't share their exciting news with everyone in their workplace immediately but there are laws to protect you during your pregnancy and maternity leave.
It's best to let your employers know as soon as possible. But legally speaking, in order to take your maternity leave you must tell your employer in writing about your pregnancy and your plans no later than the 15th week before your baby is due.
If you work in a hazardous environment or one where your job puts you or your baby at risk whilst you are pregnant, you may want to consider telling your boss early on. Your safety and your baby's is the most important thing.
Make sure you know all your maternity rights before you tell your boss. Remember, your rights are the same whether you work part time or full time.
Find out more about yourMaternity Rights here.​​​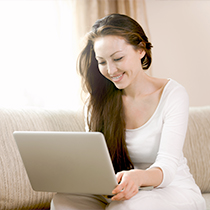 Ask Our Careline
Whatever's on your mind, we're here to help