Relationship & Support
Making sure you eat a healthy diet is always important, but is especially important when you are pregnant. During your pregnancy your unborn baby gets all of the nutrients they need from you, so it is important you put the right food in your tummy to help your baby grow. Our articles offer tips & advice to help you eat well & feel great in pregnancy.
Top Reads For Relationship & Support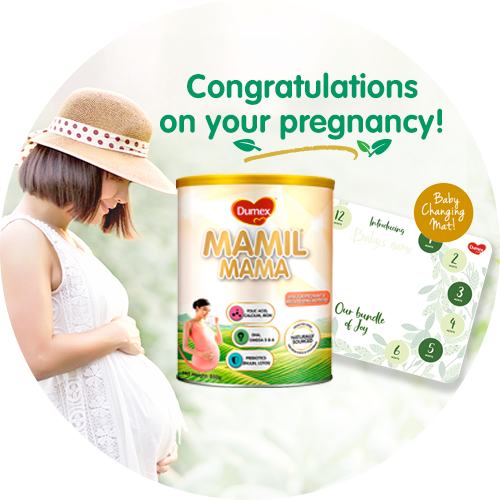 FREE Dumex Mamil® Mama Sample + other goodies!
Prebiotics promote the growth of good Bifidus bacteria to help maintain a healthy digestive system
Contain DHA as high as 70.2mg per 100g
Closer to nature, contains no GMO and colourings
Ask Our Careline
Whatever's on your mind, we're here to help