How To Raise Healthy Eaters
How To Raise Healthy Eaters
To lose weight, overweight kids need more than a healthful diet," says Walt Larimore, M.D., author of Super-Sized Kids: How to Rescue Your Child From the Obesity Threat. "They need a combination of new behaviours, including increased family interaction, more exercise, less TV and video- game time, adequate rest and healthful home-cooked meals.
The following suggestions can help you help your children attain and maintain a healthy weight.

Family involvement

Childhood obesity can be reduced when the whole family starts making more healthful choices. To do so: Eat together. A study of 16,000 children found those who ate dinner with their parents ate more nutritious food and consumed fewer calories.
Children tend to eat better when a parent cooks and serves the food,"" says Larimore. ""Plus the interaction around the dinner table strengthens children's emotional health, as well.
Get adequate rest
Numerous studies demonstrate the link between weight gain and too little rest.
To help your children get enough sleep at night:
Cut their caffeine intake.
Set and enforce regular bed and wake-up times.
Be sure your child gets eight to nine hours of sleep a night.
Less Screen Time
When children watch TV, their metabolism slows and their appetites increase, and they convert more calories to fat.
A study of children between ages 2 and 12 found those who watch two to four hours of TV a day have a higher likelihood for high cholesterol and obesity than those who watch less than two hours a day.
Exercise daily
The Centers for Disease Control and Prevention recommends school-age children participate in at least 30 to 60 minutes of physical activity most days of the week.
Improve nutrition
Good nutrition is the cornerstone of good health and healthy weight. To move your kids in the right direction:
Make sure half their calories are from ""good"" carbohydrates, such as fruits, vegetables and whole grains. Limit highly processed carbs, such as cookies, cakes, sodas and chips.
Include a quality protein at each meal, such as baked or grilled chicken.
Watch portion sizes.
Limit fast food.
"Overweight kids cannot win the battle without coaching and encouragement from their parents," says Larimore.
But by working together, parents and children can attain and maintain a healthy weight and better health.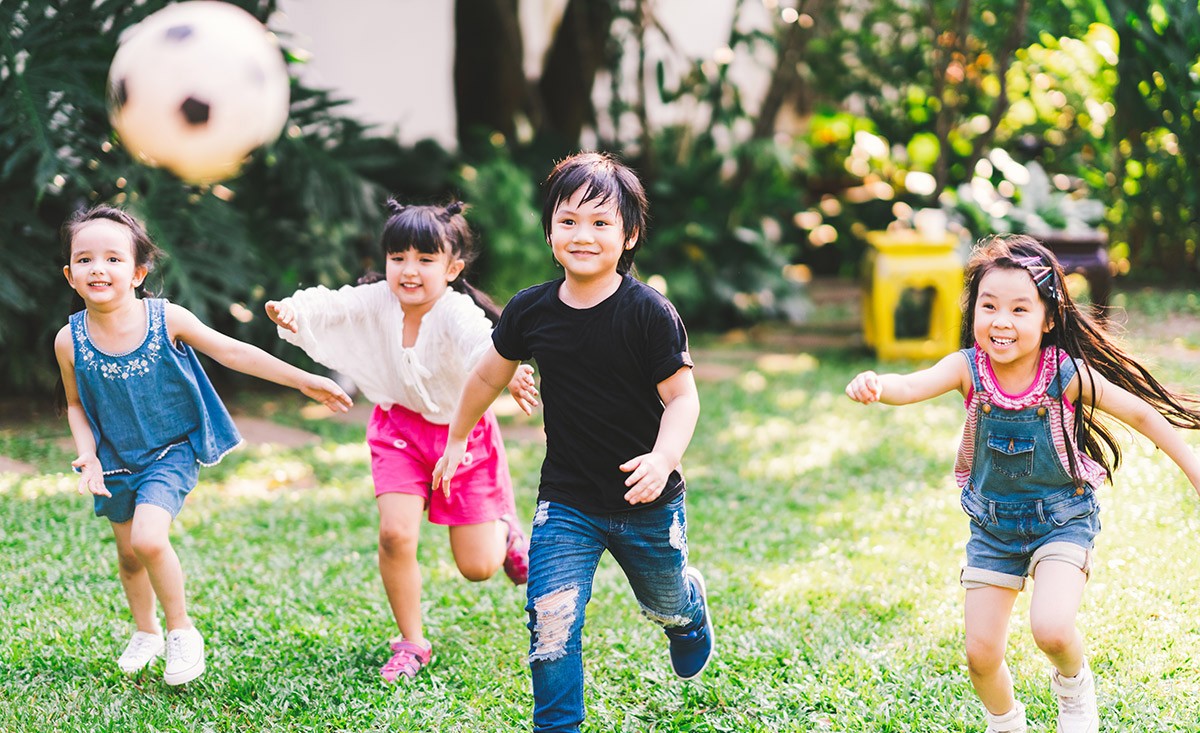 Ask Our Careline
Whatever's on your mind, we're here to help