Blueberry Cheesecake Bites
Blueberry Cheesecake Bites Recipe
No-added-salt Vegetarian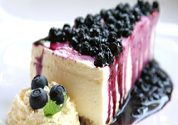 Ingredients
1 cup old fashioned oats
1/2 cup whole wheat flour
1/2 cup Light Brown Sugar
6 tbsp unsalted butter, chilled
Oat Crust Filling:
110 g cream cheese, room temperature
1 large egg, at room temperature
1 tsp vanilla Extract
1/4 cup sour cream
1/3 cup light brown sugar
1 cup fresh blueberries
Stove or oven method:
Preheat oven to 150°C (300 F).
To make the crust, place the first 3 ingredients in a food processor and pulse to chop oats.
Add the butter and pulse to combine.
Press the crust on the bottom of a parchment-lined 8 x 8 baking dish and flatten evenly with your hands. Bake for 10 minutes to set, then allow to cool.
Lower the oven temperature to 120°C (250 F).
To make the filling, place the first 5 ingredients in a bowl and beat to combine.
Fold in the blueberries.
Pour the batter on top of the crust and bake for 1 hour.
Cool and then chill until ready to serve.
Cut into squares and serve*.
Tips:
*To get clean squares, wipe your knife between each slice.
This recipe contains no refined sugar, uses tons of fresh blueberries and oat crust, making it a healthier but no less tasty than store bought cheesecake.​​​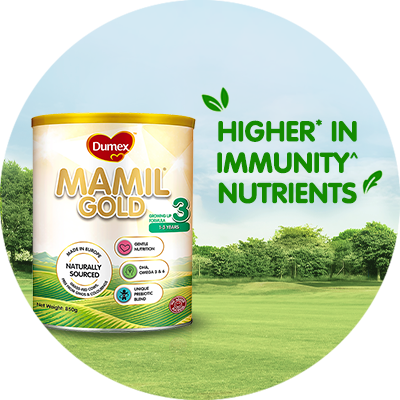 FREE Dumex Mamil® Gold Stage 3
Higher* in Immunity^ Nutrients
DHA as high as 75mg per 100g>
Naturally Sourced. No GMO and colourings
FREE Dumex Dugro® Stage 3
Higher* DHA & Calcim
As low as $1
Sucrose Free
Ask Our Careline
Whatever's on your mind, we're here to help