Carrot Tomato Soup
Easy Carrot Tomato Soup Recipe
Gluten-free No-added-salt Vegetarian No-added-egg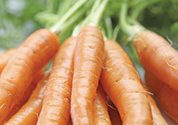 Ingredients
2 medium carrots
1 medium tomato
½ medium onion
1 garlic clove
2 bay leaves
1 ½ tsp olive oil or clarified butter
Pinch of salt to taste
Pinch of sugar to taste
Enough water to get desired consistency
Optional: Handful of broccoli florets
Stove or oven method:
Make a tomato purée by blanching the tomato in a microwave for 5-8 minutes (make sure to remove all the seeds by passing the tomato pulp through sieve).
Heat oil/ butter in a pan, add bay leaves and chopped garlic. When garlic turns golden, add chopped onions. Saute untill they turn translucent.
Now throw in chopped carrots and optional broccoli florets. Saute untill they are glazed with oil and look tender.
Add the tomato purée, and desired water and pressure cook for 1 whistle.
Release the pressure, remove bay leaves and blend the mixture to get a smooth consistency.
Add a little salt and sugar to taste.
Serve warm with a few pieces of toasted bread and a small pat of butter.
Tips:
For adults, add a little more salt and some black pepper.​​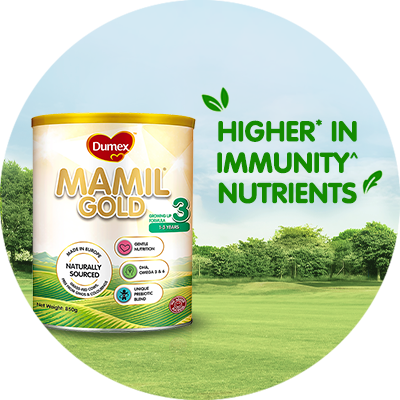 FREE Dumex Mamil® Gold Stage 3
Higher* in Immunity^ Nutrients
DHA as high as 75mg per 100g>
Naturally Sourced. No GMO and colourings
FREE Dumex Dugro® Stage 3
Higher* DHA & Calcim
As low as $1
Sucrose Free
Ask Our Careline
Whatever's on your mind, we're here to help