Mac and Cheese with Tomatoes
Mac and Cheese with Tomatoes Recipe
No-added-salt No-added-egg Vegetarian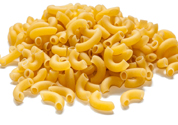 Ingredients
Cooking spray
8 plum tomatoes (about 900 g) cut into 1/4-inch thick slices
1 tbsp olive oil
1 tbsp minced fresh thyme
3/4 tsp salt, divided
4 garlic cloves, thinly sliced
450 g uncooked multigrain whole-wheat elbow macaroni
1/2 cup all-purpose flour
5 cups 1% low-fat milk
1 1/2 cups shredded extra-sharp white cheddar cheese
1 cupshredded fontina cheese
1/2 tsp black pepper
1/2 cup grated fresh Parmesan cheese
1/3 cup dry breadcrumbs
Stove or oven method:
Preheat oven to 200°C or 400 F.
Cover a baking sheet with aluminum foil, and coat foil with cooking spray. Arrange tomato slices in a single layer on baking sheet. Drizzle oil on tomatoes. Sprinkle thyme, 1/4 tsp salt, and garlic. Bake at 200°C for 35 minutes or until tomatoes start to dry out.
Cook pasta according to package directions, omitting salt and fat. Drain well.
Place flour in a large cooking pot; gradually add milk, stirring with a whisk until blended. Cook over medium heat 8 minutes or until thick and bubbly, stirring constantly with a whisk. Add cheddar, fontina, remaining 1/2 teaspoon salt, and pepper, stirring until cheese melts. Remove from heat. Stir in tomatoes and pasta.
Spoon into a 13 x 9 inch baking dish coated with cooking spray. Combine grated Parmesan cheese and breadcrumbs and sprinkle over pasta mixture. Bake at 200°C or 400F for 25 minutes or until bubbly.
Tips:
For baby: Omit black pepper. Serve spoonfuls in a small bowl. Cut the tomatoes and macaroni, if needed, into bite-sized pieces.
Milk and cheese make this recipe rich in calcium. You can also replace with milder cheddar cheese.​​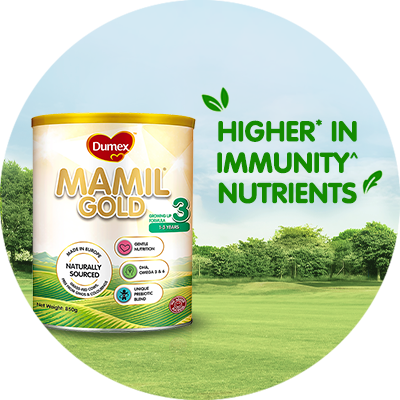 FREE Dumex Mamil® Gold Stage 3
Higher* in Immunity^ Nutrients
DHA as high as 75mg per 100g>
Naturally Sourced. No GMO and colourings
FREE Dumex Dugro® Stage 3
Higher* DHA & Calcim
As low as $1
Sucrose Free
Ask Our Careline
Whatever's on your mind, we're here to help