Minced Chicken with Peas
Healthy Minced Chicken with Peas Recipe
Gluten-free No-added-salt No-added-egg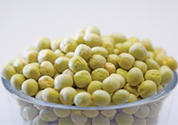 Ingredients
220 g organic ground chicken
1 medium sized tomato diced to small pieces
4 medium sized garlic pods chopped to fine pieces (or 1/2 tbsp garlic powder)
1/2 tbsp minced onions
1/2 cup fresh or frozen peas
1 tbsp olive oil
1/4 tsp salt
Stove or oven method:
Heat a medium sized non stick frying pan and add 1 tablespoon olive oil.
Once the oil is heated, add minced garlic and onion and stir in the pan till it turns light golden brown.
Add salt, peas and tomato and saute for 5 minutes.
Add chicken and mix it well with the rest of the ingredients in the pan. To avoid big lumps, make sure you break the chicken down with a flat spatula and evenly mix it with the rest of the ingredients.
Add 5 tbsp of water into the pan.
Close the pan with a lid, and set the fire to medium.
Open the lid of the pan after 10 minutes to stir and close the lid back again. Cook for 10 more minutes before removing from heat.
Tips:
Mix with rice or serve with whole wheat naan for a meal in itself.
A protein rich dish that can be served with rice for lunch or dinner.​​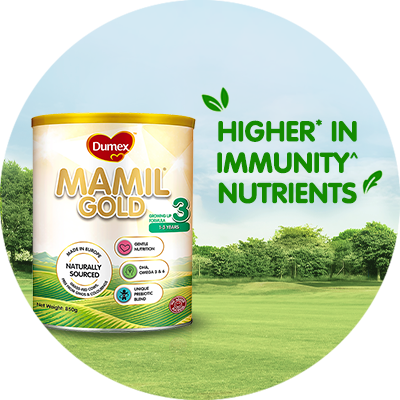 FREE Dumex Mamil® Gold Stage 3
Higher* in Immunity^ Nutrients
DHA as high as 75mg per 100g>
Naturally Sourced. No GMO and colourings
FREE Dumex Dugro® Stage 3
Higher* DHA & Calcim
As low as $1
Sucrose Free
Ask Our Careline
Whatever's on your mind, we're here to help