Minced Fish with Tofu
Minced Fish with Tofu
No-added-salt No-added-egg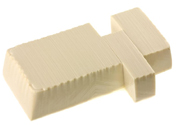 Ingredients
230-250 g fish flesh (haddock, threadfin, ikan kurau fish fillet or any other boneless fillet)
1 box smooth tofu/ beancurd (approx 300 g)
100 ml chicken stock
1-1 1/2 tbsp cornstarch solutions (mix corn flour with some water)
1 tbsp chopped spring onions
1 tbsp chopped coriander leaves
Seasoning:
1/2 tsp salt
1/4 tsp sugar
1/4 tsp sesame oil
1/8 tsp pepper
Stove or oven method:
Heat up oil to pan-fry fish until cooked properly. Dish up. De-bone, flake out and loosen the fish fresh. Set aside.
Remove tofu from the box. Pat dry with kitchen towel. Cut into 2 cm cubes.
Heat up 1 tbsp oil to slightly pan-fry the tofu cubes. Then add in fish flesh and stir-fry until fragrant.
Add in seasonings and stir-fry until well combined, but not mushy.
Pour in chicken stock and bring it to a boil. Simmer for a while.
Thicken the dish with cornstarch solutions.
Sprinkle with chopped spring onions and chopped coriander leaves.
Dish up and serve when it is hot.
Tips:
Fish and tofu are great sources of protein. This recipe is easy to whip up and can even be made into a one-dish meal by added some green peas.​​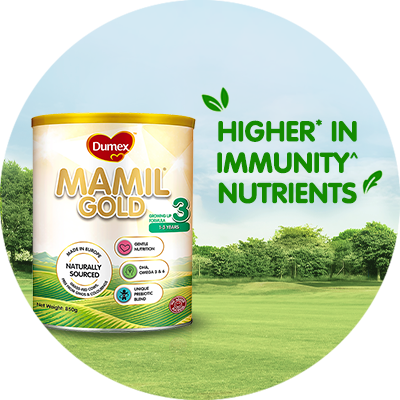 FREE Dumex Mamil® Gold Stage 3
Higher* in Immunity^ Nutrients
DHA as high as 75mg per 100g>
Naturally Sourced. No GMO and colourings
FREE Dumex Dugro® Stage 3
Higher* DHA & Calcim
As low as $1
Sucrose Free
Ask Our Careline
Whatever's on your mind, we're here to help