Mini Dumplings
Easy Mini Dumplings Recipe
Dairy-free No-added-salt No-added-egg Vegetarian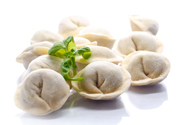 Ingredients
150 g lean minced chicken or fish meat
1 small shallot
1 stalk spring onion
3 medium dried shitake mushrooms (soaked and diced into tiny pieces)
1 medium carrot shredded very thinly
1/2 tsp salt
About 20 pieces fresh wonton skin (round shape)
Plain flour for coating
Stove or oven method:
Blend shallots and spring onion together into a paste.
Mix well with meat, mushroom, carrot and salt, this will be the filling for the dumplings.
Cut wonton skins into semi circles to yield about 40 pieces.
Place about 1 tsp of filling in the middle of a semi circle shaped wonton skin and seal edges with a little water.
Coat wonton with a flour to prevent sticking.
Arrange each floured wonton apart from each other on a tray and freeze.
It usually takes about 10 minutes to freeze. After wontons are frozen solid, store in a zip-loc bag.
Tips:
Drop desired number of frozen wontons into bioling water. When water biols again, pour about 1/2 cup of tap water into the pot and when it starts to biol again, wontons are usually ready.
Serve hot either 'dry' with a little canola or sesame oil to prevent sticking or 'soup' with some chicken stock.​​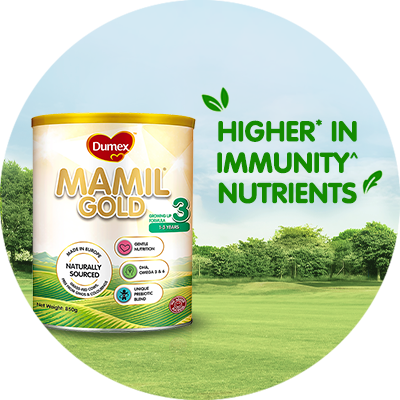 FREE Dumex Mamil® Gold Stage 3
Higher* in Immunity^ Nutrients
DHA as high as 75mg per 100g>
Naturally Sourced. No GMO and colourings
FREE Dumex Dugro® Stage 3
Higher* DHA & Calcim
As low as $1
Sucrose Free
Ask Our Careline
Whatever's on your mind, we're here to help