Nutella Pancakes With Raspberry Sauce
Nutella Pancakes with Raspberry Sauce Recipe
No-added-salt Vegetarian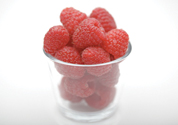 Ingredients
1 1/4 cup all purpose flour
2 tsp baking powder
1/2 tsp salt
1/4 cup Nutella
1 large egg
1 tbsp sugar
1 1/4 cup milk
Some oil
Rasberry Sauce (makes about 1 cup)
1 bag frozen raspberries (about 340 g)
2 tbsp sugar (or honey)
1/4 cup water
1 tbsp cornstarch
*makes 12 pancakes
Raspberry Sauce:
Place the raspberries and sugar or honey into a pot, stirring to combine while smashing raspberries with the back of a wooden spoon.
Bring the mixture to a boil and then reduce to a simmer.
Whisk cornstarch and water in a separate bowl.
Add the cornstarch mixture to the raspberries while simmering and stir until the sauce thickens (about 2 minutes).
Cool and serve over pancakes.
Pancakes:
Whisk the flour, baking powder and salt in a bowl.
In a separate bowl, whisk the Nutella, egg and sugar until combined, then whisk in the milk until incorporated.
Whisk the wet ingredients into the dry ingredients until just combined (it's ok if there are a few lumps).
Heat a large sauté pan or griddle over medium heat and grease with oil.
Pour about 1/4 cup of the pancake mixture onto the griddle and cook for 2-3 minutes on each side.
Serve with raspberry sauce.
Tips:
You can keep pancakes warm on a sheet tray in a 250 degree oven until all the pancakes are cooked.
Want to make a great treat for a special occasion? Try this when you want to reward your kid for being good, or as a surprise Valentine's or Anniversary Day breakfast for hubby and your child!​​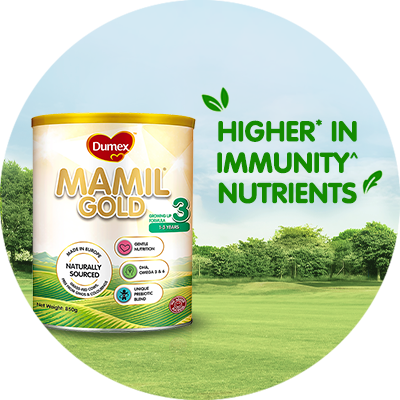 FREE Dumex Mamil® Gold Stage 3
Higher* in Immunity^ Nutrients
DHA as high as 75mg per 100g>
Naturally Sourced. No GMO and colourings
FREE Dumex Dugro® Stage 3
Higher* DHA & Calcim
As low as $1
Sucrose Free
Ask Our Careline
Whatever's on your mind, we're here to help