Shiitake and Spinach Barley
Shiitake Mushroom and Spinach Barley Recipe
No-added-salt No-added-egg Vegetarian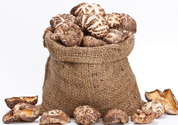 Ingredients
2 tsp olive oil
1 cup chopped onion
1/2 tsp chopped dried rosemary
3 garlic cloves, minced
8 cups sliced Shiitake mushroom caps
3/4 cup uncooked quick-cooking barley
1 400 g can fat-free, less-sodium beef broth
8 cups bagged baby spinach leaves
3 tbsp shredded Parmesan cheese
For adults: 1/4 tsp freshly ground black pepper
Stove or oven method:
Heat oil in a large pot over medium-high heat. Add onion, rosemary, and garlic; sauté for 3 minutes. Add mushrooms and cook for 8 minutes or until vegetables are tender, stirring occasionally.
Stir in barley and broth. Bring to a boil. Cover pot, reduce heat, and simmer for 15 minutes or until barley is tender.
Add in the spinach, cheese and pepper. Cover and cook for another 2 minutes or until spinach wilts, stirring frequently.
Tips:
Instead of rice or other grains, barley can be a great, mild flavoured and hearty alternative base for vegetables.
For baby, serve the barley mixture in a small bowl. Cut the mushrooms and spinach into bite-sized pieces according to your baby's preferences.​​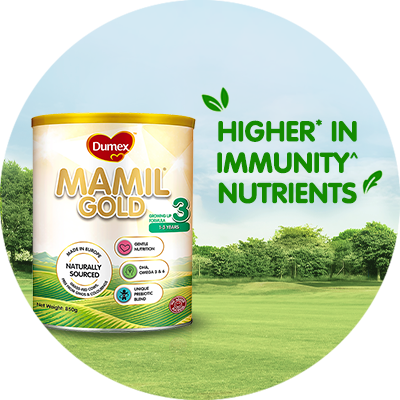 FREE Dumex Mamil® Gold Stage 3
Higher* in Immunity^ Nutrients
DHA as high as 75mg per 100g>
Naturally Sourced. No GMO and colourings
FREE Dumex Dugro® Stage 3
Higher* DHA & Calcim
As low as $1
Sucrose Free
Ask Our Careline
Whatever's on your mind, we're here to help