Sweet and Sour Tofu
Healthy Sweet and Sour Tofu Recipe
No-added-salt No-added-egg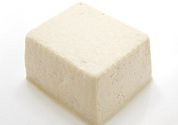 Ingredients
200 g or 1 piece of pressed tofu or "tau gua"
50 g minced meat
30 g red onion, diced
2 tbsp sweet corn (fresh or canned)
½ tsp light soy sauce
½ tsp corn flour
Seasoning:
4 tbsp tomato sauce or ketchup
1 tsp plum sauce
1 tsp sugar
50 ml water
Pinch of salt to taste
Stove or oven method:
Marinate minced meat with the light soy sauce and corn flour for at least half an hour.
Rinse, pat dry and slice tofu into ½ inch thickness. Spread them on a kitchen towel to absorb the moisture. After 1 minute, turn them over and leave for another 1 minute. Then cut them into rectangular shapes, roughly 1½ inch x ½ inch.
Heat up cooking pan with oil. Pan-fry the tofu slices. Flip once or twice until all the sides turn golden brown. Set aside.
Heat up the cooking pan with oil again. Sauté the chopped onions until fragrant and lightly soften. Add in minced meat. Spread the mixture out evenly. Do not stir-fry immediately. Let it cook for a few seconds until mixture is slightly caramelised. Flip over and continue to cook for a while. Reduce the heat to low and start breaking up the meat.
Stir in seasoning and pressed tofu. Mix well. Cover with a lid and simmer for a while so that the tofu absorbs the sauce.
Remove the lid and add in sweet corns. Stir and combine well.
Cook until the sauce is slightly thickened. Serve warm.
Tips:
This is a healthy dish that packs plenty of protein from minced meat and tofu as well as great flavour and nutrients from the sweet corn.​​​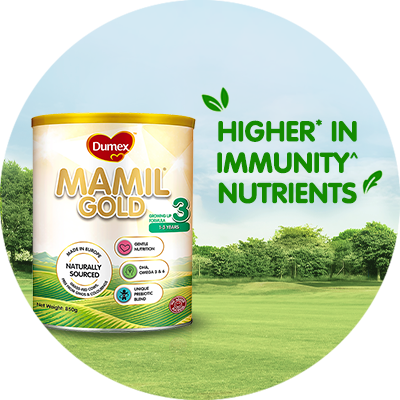 FREE Dumex Mamil® Gold Stage 3
Higher* in Immunity^ Nutrients
DHA as high as 75mg per 100g>
Naturally Sourced. No GMO and colourings
FREE Dumex Dugro® Stage 3
Higher* DHA & Calcim
As low as $1
Sucrose Free
Ask Our Careline
Whatever's on your mind, we're here to help