Dumex Mamil® Gold Milk Powder | 5 Signs Baby Healthy Gut
5 Signs Baby Healthy Gut - Dumex Mamil® Gold Milk Powder
5 Signs that Your Baby has a Healthy Gut
The signs of a healthy gut can include:
No tummy and digestive problems (e.g. constipation, diarrhoea, colic)

Stronger natural defences (e.g. lower risk of infection)

Regular bowel movements with soft stools

Good gut bacteria profile with a higher proportion of good bacteria

Positive and happy mood
Your baby's total well-being starts with a healthy gut. The first 1,000 days of your baby's life are important. Treasure his early years by giving him the essential nutrients to help build astrong foundation for a healthy gut.
Discover happy tummy for your children with Dumex Mamil Gold.
*Exclude all types of infant formula (for infants 0-12 months of age)
**Refers to Dumex Mamil® Gold Stage 3, 4, & 5 only.
#As compared to previous formulation.
>Omega 3 & 6: precursors of DHA and ARA, Alpha-Linolenic Acid (ALA) and Linoleic Acid (LA).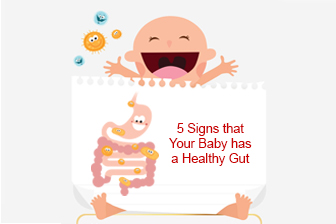 Ask Our Careline
Whatever's on your mind, we're here to help
Mom's Testimonials
Mothers in Singapore place greater confidence and trust in the Dumex Dugro® brand that they choose.