Antenatal Classes
Antenatal Classes - Preparing You For Labor
Why are antenatal classes useful?
A good antenatal class will tell you all you need to know about:
How you can prepare for birth: You'll probably find out about exercises you can do to help get in good shape for giving birth, get advice about breathing techniques and your partner may be shown some handy massage skills to help you stay relaxed both before and during labour.
What you can expect during labour and birth: Your antenatal classes will give information about the whole process of labour and birth, including details of medical procedures and interventions. You'll also be encouraged to think in advance about your emotional reactions, and the changes you could expect to happen to both you and your partner during pregnancy and after the birth.
How to manage labour and birth:
You'll have the chance to learn about various birth positions you could use and experiment with before the big day. You'll also be given information aboutpain relief choices, look at various situations that could occur during labour and work out in advance what you would want to happen.
Preparing for life with your new baby:
Antenatal classes also help you to prepare for life with your new baby, both emotionally and practically. It's a great opportunity to get advice from the doctor or health visitor, not to mention other experienced mums who might be there too.
They're also great for your social life:
Not all your friends may be expecting, so they may not be able to relate to what you're going through. These classes give you the perfect opportunity to have a good chin-wag with other mums–to-be and dads who'll have similar concerns and questions to yours. In fact many mums find that they stay in touch and become good friends.

The key is to get ahead. Most classes run over six to eight weeks in the last months of your pregnancy. However, you can book your place from 12 weeks of pregnancy and most mums-to-be do this. Why not make a note in your diary and do some research during the early stages of your pregnancy?What kind of antenatal classes are there? Most mums can attend antenatal classes. However, they're not available in every area of Singapore, so check with your doctor for recommendation.
Alternatively, you can attend private classes for which you will need to pay.
There's a surprisingly wide variety of different types of courses and the approach can vary from class to class, teacher to teacher. For instance, some antenatal classes welcome your partner; others are only for mums-to-be.
There are also antenatal classes available to suit mums-to-be with different schedules – some are held in the afternoons, others in the evening. Some courses even take place over full weekends.
Classes just for you:
Women-only antenatal classes are great for single women or for any mum-to-be who just prefers to attend on her own. These classes often allow the group to get a little more in-depth about subjects men might feel squeamish about!
Something to suit you both:
Antenatal classes can help you and your partner to prepare together for labour and can allow you to feel closer to each other. Couples' antenatal classes can also really help a nervous dad-to-be feel reassured about the birth and get more involved with your pregnancy. A lot of men find it really useful to find out that others are having very similar experiences and emotions to theirs.
Second – or third – time around:
There are also refresher classes available for women who have already had children, and these often offer crèche facilities. They're mainly to help women update their knowledge about labour and birth or to talk about anything that's worrying them this time around.
Get to know your birthing environment:
Many mums-to-be are now offered an opportunity to visit the hospital where they'll be giving birth and to see all the facilities so that they have a clearer mental picture of what to expect.
Private classes Who's in charge? There is a good source of advice about private antenatal classes so it's important to make sure that you do a little research and find a class and teacher you're comfortable with.
Be a water baby: How about trying an aquanatal class? Being in water is great when you're pregnant as the water supports you and your bump, allowing you to move and exercise freely. You can take these antenatal exercise classes from early pregnancy until your waters have broken. However, for more support and information it's still a good idea to attend a regular antenatal class.
Get active: Active birth classes focus on the use of yoga to strengthen your muscles and to help you feel confident before you give birth. You'll learn how you can use breathing and relaxation techniques to minimise stress. Again, it's important to find a well-trained, reputable teacher.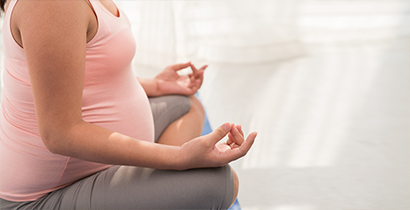 Ask Our Careline
Whatever's on your mind, we're here to help