Dumex Mamil Mama for Pregnant and Breastfeeding Moms
Dumex Mamil Mama: Nutrients For Pregnant and Breastfeeding Moms
Pregnancy and motherhood are two beautiful and life-changing experiences. However, these experiences can also take a huge toll on a woman's body, as they demand a lot of nutrition. The body requires nutrients that will nourish not only the mother but also the baby's growth and development. Whatever is consumed by the mother will eventually trickle down to the baby, be it in the womb or through breastfeeding1. Hence, it is important for mothers to consume nutritionally- adequate meals and supplements to meet additional nutritional requirements as well as the needs of their growing child2.
Nutrition recommendations for healthy mothers
While most are happy to use the term "eating for two", that might not necessarily be advisable. In fact, it all boils down to the quality of your diet, so always choose quality over quantity. Balancing your eating habits and choosing them based on their nutrients are key, so don't fall into the temptation of drinking sweetened beverages, cakes and chips because you don't need them! Instead, opt for healthier eating habits for the benefit of you and your baby.
As an expectant and/or breastfeeding mother, here are the nutrients that truly count:
Folic Acid
Commonly and most used in vitamin supplements and food fortification, folate-rich food include nuts, liver, citrus fruits and dark leafy greens. The body's demand for folate naturally increases because of cell divisions related to fetal growth. As a mother, you might be familiar with your doctor advising you to increase your folic acid intake in supplement form as well as a folate-rich diet, because this helps to reduce the risk of your fetus' neural tube defects3.
Iron
The need for iron nearly doubles during pregnancy. This was proven by a study4 which showed that among healthy human beings, pregnant women and rapidly growing infants are most vulnerable to iron deficiency. It was also proven that more iron is needed during pregnancy, mainly for the growing fetus and placenta, while helping increase the mother's red cell mass5. That aside, iron is also essential for the production of haemoglobin, which helps to deliver oxygen from the lungs to the rest of the body and expedite the production of cellular energy6.
Calcium
A baby growing in its mother's womb needs plenty of calcium to develop its skeleton – especially during the last 3 months of pregnancy. Therefore, it is crucial that mothers get plenty of calcium in their diet, so as to provide enough for the baby and also to prevent the baby from drawing needed calcium from the mother's bones. On the bright side, pregnant women do absorb calcium better than non-pregnant women and the pregnancy process produces estrogen which protects the bones. Although recovery is quick, this should serve as a reminder that mothers should, by no means, skimp on consuming more calcium during and after pregnancy7.
DHA
DHA is significantly responsible for your baby's brain growth as well as eye and nervous system development. As babies cannot produce their own DHA, it is up to the mother to provide these beneficial properties for their baby to absorb – mainly through pregnancy and from breastmilk. By increasing your DHA intake, not only will it help lengthen your gestation length and support your mental state8.
Prebiotics
A mother's healthy gut makes for a healthy baby, as a mother's gut bacteria is important for fetal development. Due to this known fact, there has been a boom in the practice of including both prebiotics and probiotics in supplements before, during and after pregnancy. Consuming prebiotics as part of a mother's diet ensures that the health of the gut bacteria is enhanced and that the good bacteria existing in the digestive system are nurtured.
Where can mothers get these extra nutrients? Dumex Mamil Gold, of course!
This is an easy question, and Dumex has the answer! As part of the Dumex Mamil Gold range, we have dedicated a very special formula for pregnant and breastfeeding mothers, called the Dumex Mamil Mama. As you may know by now, being a pregnant or new mother increases your body's need for essential nutrients like Folic Acid, Calcium, Iron, DHA and Prebiotics to support your pregnancy journey. The new Dumex Mamil Mama consists all these essential nutrients to you and your bundle of joy, especially during the crucial times of pregnancy and breastfeeding.
As reassurance, do note that Dumex practices a safe and natural way of sourcing ingredients for our formulas, so all our products are free from GMO, colouring and sucrose.
The Dumex Mamil Mama is readily available for you to sample here in your own country. Visit Dumex.com.sg for free samples, and be on your way to healthier motherhood with Dumex Mamil Gold.
References
1. Foster, J. (2015). Nutritional Needs During Pregnancy and Breastfeeding. Ohio State University Extension. Retrieved 26 March 2020, from https://ohioline.osu.edu/factsheet/HYG-5573
2. Gavin, M. (2014) Pregnant or Breastfeeding? Nutrients You Need. Kids Health. Retrieved 26 March 2020, from https://kidshealth.org/en/parents/moms-nutrients.html
3. Kominiarek, M. (2016). Nutrition Recommendations in Pregnancy and Lactation. NCBI. Retrieved 26 March 2020, from https://www.ncbi.nlm.nih.gov/pmc/articles/PMC5104202/
4. Bezwoda, M.R., T.H. Bothwell, J.D. Torrance, A.P. MacPhail, R.W. Charlton, G. Kay, and J. Levin. 1979. The relationship between marrow iron stores, plasma ferritin concentrations and iron absorption. Scand. J. Haematol. 22:113–120. [PubMed]
5. Hallberg, L. 1988. Iron balance in pregnancy. Pp. 115–127 in H. Berger, editor. , ed. Vitamins and Minerals in Pregnancy and Lactation. Raven Press, New York.
6. Bothwell, T.H., R.W. Charlton, J.D. Cook, and C.A. Finch. 1979. Iron Metabolism in Man. Blackwell Scientific Publications, Oxford. 576 pp.
7. Pregnancy, Breastfeeding and Bone Health. National Institutes of Health. Retrieved 26 March 2020, from https://www.bones.nih.gov/health-info/bone/bone-health/pregnancy
8. DHA During Pregnancy and DHA While Breastfeeding. Life's DHA. Retrieved 26 March 2020, from https://www.lifesdha.com/en_SG/health-benefits/pregnancy-nursing.html
9. Perlmutter, D. (2016). Probiotics, Prebiotics & Healthy Pregnancy. Garden of Life. Retrieved 26 March 2020, from https://www.gardenoflife.com/content/probiotics-prebiotics-healthy-pregnancy/
Additional Reading
1. Nutrition During Pregnancy: Part I Weight Gain: Part II Nutrient Supplements. NCBI. Retrieved 26 March 2020, from https://www.ncbi.nlm.nih.gov/books/NBK235217/
2. Healthy eating during pregnancy and breastfeeding by the World Health Organization (WHO). (2001). Retrieved 26 March 2020, from http://www.euro.who.int/__data/assets/pdf_file/0020/120296/E73182.pdf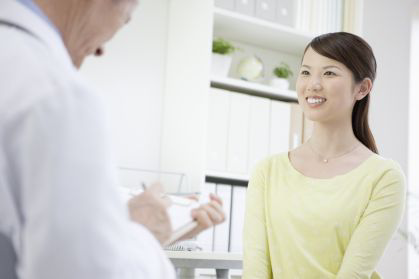 Ask Our Careline
Whatever's on your mind, we're here to help