4 Factors Why Mothers Choose Dumex Mamil Gold
4 Factors Why Mothers Choose Dumex Mamil Gold Growing Up Milk
Mothers need all the support they can get. Chief of all this is, of course, the support of a formula milk that will aid in the upbringing of her little one. Mothers are often faced with the decision of how and what to feed their growing child, and it is crucial that she makes a competent, satisfactory and fulfilling choice.
Research has found that mothers are becoming increasingly concerned about formula milk ingredients and its sources, as well as the benefits it offers such as brain development and immunity1. The Dumex Mamil Gold formula was co-created with mothers who know what they want for their child, and is free from harmful ingredients that may harm their loved one, such as GMOs and colourings. However, this isn't the only reason why mothers choose Dumex Mamil Gold.
There are four very important factors that come into play, which make Dumex Mamil Gold the milk formula of choice for both mothers and their children:
Age
The Dumex Mamil Gold product range is specially tailored for every stage of growth. The formulas cater to groups of toddlers aged 1 to 3, 3 to 6, and above 6 years old. This categorization makes it easier for mothers to discern on which type would be most beneficial for their little ones.
Growth and Development Needs
During a toddler's first 3 years, their brain grows four times more compared to birth, and it reaches 80% of its adult weight by age 2 (2). During this stage, it is important that the child's growth is supported by a formula that will contribute to their development as well as their changing nutritional needs. While this means that parents will start introducing their family's diet to their child, milk should still be complementing their diet (4) as formula milk helps them to achieve the Singapore Recommended Dietary Allowance (RDA). Simply put, parents would be able to rest easy knowing that Dumex Mamil Gold will complement their children's diet and support it with multiple benefits.
All Dumex Mamil Gold formulas contain nutrients that will cater to all growing toddlers, such as Calcium (to encourage and support the growth of healthy bones and teeth), Vitamin D (which works with calcium for strong bones and teeth), Vitamin E (an antioxidant that helps protect the cells in the body) and Zinc (vital for growth and contributes to normal cognitive and immune system functions.) On top of that, it is also formulated with Dumex's unique prebiotic blend of galacto-oligosaccharides (GOS) and long chain fructo-oligosaccharides (IcFOS) in a ratio of 9:1, which will support the existing beneficial bacteria in the gut and helps to maintain a healthy digestive and immune system.
Convenience
Mothers tend to lead a very busy life. Whether it is working, sorting out the household, caring for their children, and juggling other things in between, her hands are indeed full. During all this, she also must make time to feed her little one, and ensure that they get the right amount of nutrients during their meals. In situations like these, convenience is of utmost importance. Luckily for mothers, Dumex Mamil Gold makes it so easy for them to prepare for her child, and it takes such a short time to do so.
Cost-effectiveness
Welcoming a child into this world and bringing them up is no easy feat, and a financially demanding one at that, as finances do take center stage when it comes to bringing up a child. Between baby attire, bedding and diapers, parents have other things that need to be purchased for their toddler. It is estimated that parents spend around $20,000 to $50,000 (7) when their child is between the age of 1 to 3.
This way, parents do not have to skimp out on providing the best for their child!
Choosing Dumex Mamil Gold means choosing what's best for your child
It is easy to understand why mothers continue to choose Dumex Mamil Gold as the formula milk for their kid. Not only is it naturally sourced from milk produced by grass-fed cows, but it is also GMO – and colouring – free and provides the nutrients befitting the phase of a child's growth. Top it off with convenience, it is truly a win-win situation for both parent and child.
Explore the best of what nature can offer your child without burning a hole in your pocket, only at Dumex.com.sg.
References
1. R&S Survey Nov - from the campaign brief
2. Huelke, D. (1998) An Overview of Anatomical Considerations of Infants and Children in the Adult World of Automobile Safety Design. Annu Proc Assoc Adv Automot Med. Retrieved 13 April, 2020, from https://www.ncbi.nlm.nih.gov/pmc/articles/PMC3400202/
3. Berntzen, JP. Your by-month guide to feeding a baby [Infographic]. Smart Parents TF. Smart Parents Website. Feb 27, 2018. www.smartparents.sg/baby/development-nd-milestones/your-by-month-guide-to-feeding-baby-infographic-9308298. Accessed April 13, 2020.
4. Money Kinetics. (2020). Family Budgeting – A Breakdown Of The Cost Of Raising A Child In Singapore 2020. Retrieved 13 April, 2020, from https://www.moneykinetics.sg/cost-of-raising-a-child/
Additional Reading
1. https://www.ncbi.nlm.nih.gov/pmc/articles/PMC4719110/
2. https://www.ncbi.nlm.nih.gov/pmc/articles/PMC4454923/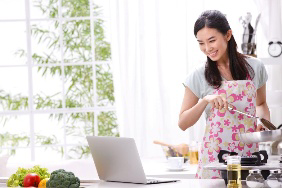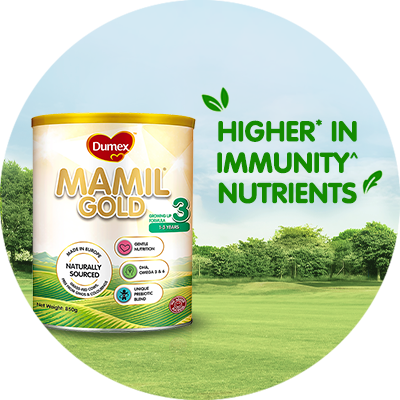 FREE Dumex Mamil® Gold Stage 3
Higher* in Immunity^ Nutrients
DHA as high as 75mg per 100g>
Naturally Sourced. No GMO and colourings
FREE Dumex Dugro® Stage 3
Higher* DHA & Calcim
As low as $1
Sucrose Free
Ask Our Careline
Whatever's on your mind, we're here to help