Dumex Mamil Gold: Co-created With Caring Mothers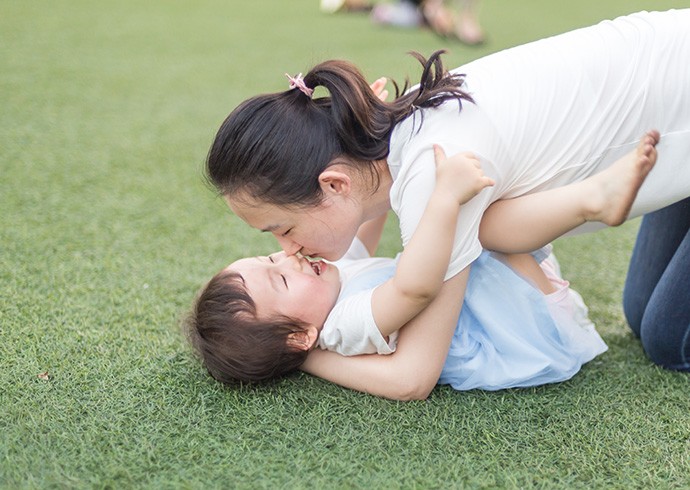 From conception to birth and beyond, mothers want nothing but the best for their child, and as a leading specialist in child nutrition, so does Dumex. At Dumex, we're not just concerned about the nutritional needs of your child, but we also care about what mothers just like you feel is best for their child. As we believe that mother knows best, we have connected with a community of mothers to better understand how they care for their little ones so that we can gather valuable insight from the one who truly knows their child best in order to create a milk formula that supports their nutritional requirements. What do mothers look for in a milk formula? Read on to find out!
As Mother Nature intended
We tend to gravitate towards foods made from naturally sourced ingredients mainly due to the belief that these ingredients do not contain artificially engineered components of unknown properties. Most of this belief is rooted in the uncertainty of the long-term effects of Genetically Modified Organisms, better known as GMOs, and the knowledge of the negative effects of artificial flavouring and colouring.1
Having all the right nutrients isn't enough for a milk formula to make the cut in a mother's books, it has to also be free from harmful ingredients and nasties such as added sucrose, GMOs and food colouring. Food colourings are also a red flag when it comes to choosing food for your little one as it may be linked to hyperactivity in children.1
When it comes to your child's milk formula, relying on natural sources is still the best choice. With the growing awareness of the effects of GMOs and other artificial components on our bodies, the need for naturally sourced ingredients is increasingly in demand. Additionally, cows fed a forage-based diet produce "grassmilk" that provides higher beneficial fatty acids in the optimum and balanced ratio as well as antioxidants.2
Nutrients: The more the merrier
Another deciding factor when it comes to choosing the right milk formula for your child is the nutrients the milk formula can provide such as prebiotics, calcium, vitamin D and E as well as zinc. All of these vitamins and minerals are essential for your child's development, such as adequate calcium intake for strong bones and teeth and prebiotics for healthy tummies.
The price is right
Finding quality milk formula at wallet-friendly prices can be a hard task and when added to the many other essentials your child needs, costs can quickly add up. Exceptional quality often comes with a high price, but with Dumex, it doesn't have to be.
With the insights we have acquired from mothers everywhere, Dumex has created a milk formula that encompasses all these qualities and more – the Dumex Mamil Gold range. Our new Dumex Mamil Gold range is made with a new formulation that has no GMOs, colouring, or added sucrose. Instead, our new Dumex Mamil Gold Growing Up milk formula presents your child with a wholesome grass-fed milk formula containing a unique blend of prebiotics that helps maintain a healthy digestive system, DHA from fish oil with up to 75mg per 100g for Stage 3, 4, and 5, calcium, vitamins D and E, zinc and omega 3 and 6.
At Dumex, we hold firm to the belief that natural is best for your little one's healthy development. Curious to find out how Dumex Mamil Gold can benefit you and your child? Visit dumex.com.sg for samples now and explore the boundless benefits that your child can get from Dumex.
1. Arnold, L. E., Lofthouse, N., & Hurt, E. (2012). Artificial food colors and attention-deficit/hyperactivity symptoms: conclusions to dye for. Neurotherapeutics : the journal of the American Society for Experimental NeuroTherapeutics, 9(3), 599–609. https://doi.org/10.1007/s13311-012-0133-x
2. Heins, B. (2018). Grass-fed cows produce healthier milk. University of Minnesota Extension. Retrieved from https://extension.umn.edu/dairy-nutrition/grass-fed-cows-produce-healthier-milk
Ask Our Careline
Whatever's on your mind, we're here to help