Dumex Shares: The Significance of Your Presence in Your Little One's Early Years
Significance of Parental Care
As parents, we know that time moves really fast when you're spending it with your child. If you are a new parent, you will be amazed at how fast-paced life can be as a parent and if you are an experienced parent, regardless of how many times you experience raising and growing alongside your baby, every moment is as precious as the first time. Before you know it, the little ones are not so little anymore.
The early years of your child are the most important years, as they experience growth spurts, try to grasp what's happening around them and frequently hit developmental milestones. Those are the years that you can never get back.
Being present is more crucial than you might think as it drives a longer-term impact on your child's overall wellbeing. Research indicates that there is substantial evidence that investment, including the physical and consistent presence of a parent in the early years of children's life is a factor that impacts your child's health, wellbeing, and various development throughout their lives.
That aside, there is so much value in experiencing your child's first-evers. There are moments that happen only literally once in a lifetime that you would not want to miss, including their very first word, the first time they got up on their feet and started walking, up to the very first day of preschool. Being there in that moment with them is part and parcel of this journey called parenthood.
As a parent, naturally, these little milestones are treasured moments in which you keep track of enthusiastically and with great attention. But it's also important to keep in mind that milestones are different for every child – which emphasizes again the significance of your presence in your little one's early years as the experience you share is unique.
Just because your child has reached a certain age mark, it doesn't necessarily mean they're supposed to be able to do or behave the same way as other children. Their growth and development tie back to your overall experience together and your hands-on involvement gives you the best view of what's going on with your little one and allow you to flag areas of concern.
While being hands-on and as present as possible will help you form a close bond with your little one, it also means being a helping hand for your spouse during the first few years. From baby essential shopping to handling tantrums when the time comes, journeying into parenthood together as a team shapes the memories, understanding and worldview of your child as he or she develops and grows.
However, as you navigate through this journey, it is absolutely normal to find yourself entangled in modern-day problems, such as finding a balance in work and life, planning ahead for your child's education and beyond. In between juggling all these – how do you then ensure that your baby's early formative years are smooth sailing, including the food and things they're exposed to?
Introducing Dumex Mamil Gold – a source of nutrition to support your little one as they continue to grow and develop.
What your child consumes will influence not just their general development, but also their wellbeing such as their brain functions, which is why the new Dumex Mamil Gold formula uses naturally-sourced ingredients. Here at Dumex, we believe that the best things are in the natural foods that we eat, and the healthy habits we cultivate from our childhood influences one's growth and development.
We want to help you and your toddler grow – supporting the nutrition your toddler needs while you focus on creating more memories together. In order to help you do that, the new Dumex Mamil Gold growing up formula includes grass-fed milk and contains DHA as high as 75mg per 100g.
Dumex's commitment to using naturally sourced ingredients ensures that our milk formula is free from GMO, or in its fuller term, genetically modified organism. GMO is an organism that has had its DNA altered through genetic engineering – an important nutritional detail that you need to be aware of when it comes to what goes into your little one.
The unique prebiotic blend contained in the new Dumex Mamil Gold consists of GOS and IcFOS in a ratio of 9:1 to help maintain a healthy digestive system. The galacto-oligosaccharides (GOS) in the formula's unique prebiotic blend is sourced from milk itself. Whereas, the long chain fructo-oligosaccharides (lcFOS) is extracted from chicory root, a perennial plant known for its prebiotic qualities5. Therefore, including Dumex Mamil Gold into your child's diet means helping them take care of their digestive health!
Ready to take on the world with the new addition to your family? Live in the moment and leave the nutritional care to us. For more information on Dumex and the new Dumex Mamil Gold, visit https://www.dumex.com.sg/Mamil-Gold-Nature.
REFERENCES:
Tuohy, D., Eastwood, A., Hannan, D., Sarkozy, D., So, D., Rowley, D., & Rajput, D. (2019). Racp.edu.au. Retrieved 28 July 2020, from https://www.racp.edu.au/docs/default-source/advocacy-library/early-childhood-importance-of-early-years-position-statement.pdf?sfvrsn=e54191a_4.
Morin, A. (2019). Your 1-Year-Old Child Development & Milestones. Verywell Family. Retrieved 28 July 2020, from https://www.verywellfamily.com/1-year-old-developmental-milestones-289864.
Nature In Your Food. Dumex.com.sg. (2020). Retrieved 28 July 2020, from https://www.dumex.com.sg/mamil-gold-nature/nature-in-your-food.
Lallanilla, M. (2019). What Are GMOs and GM Foods?. livescience.com. Retrieved 28 July 2020, from https://www.livescience.com/40895-gmo-facts.html.
Streit, L. (2019). 5 Emerging Benefits and Uses of Chicory Root Fiber. Healthline. Retrieved 28 July 2020, from https://www.healthline.com/nutrition/chicory-root-fiber.
​​​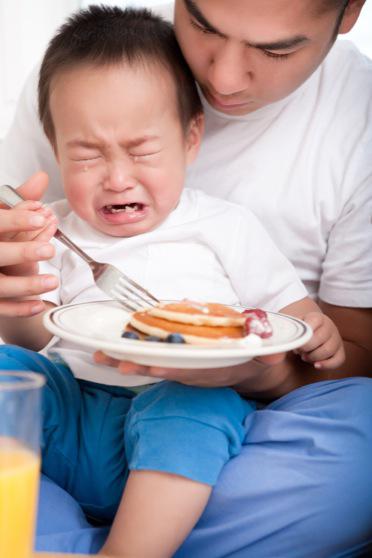 Ask Our Careline
Whatever's on your mind, we're here to help