4 Reasons Why New Mothers Should Join a Support Group
4 Reasons Why New Mothers Should Join a Support Group
When a child is born, so is a mother. Being a new mum can be both an exhilarating and scary time as you adapt to your newfound identity as a mother and the caretaker to a precious new life. However, you don't have to navigate this journey alone. Although the presence of family and your trusted doctors are never too far away, sometimes it may be comforting to have the company of someone who's also going through the same journey at the same time. In this modern age, distance is no longer a restriction as there are plenty of social media groups and online forums for mothers to connect over. Still sceptical about joining a mother's support group? Here are four reasons why you should take the leap as you kickstart your motherhood journey.
Making the connection
Joining a support group helps you extend your network beyond existing family and friends, perhaps even leading to long-term friendships with other mothers.1 As your child grows, these friendships may blossom into beautiful relationships for the whole family too. For example, you may be able to arrange playdates for your child with other children from your support group once they reach the age where they're ready to learn how to socialise with others
A listening ear
Motherhood can be an overwhelming experience, especially for first-time mums. However, you don't have to go through it alone when you have a support group rallying behind you every step of the way. Studies have shown that social support is essential for coping with stress in general, hence it makes sense to extend the same social support to mothers, particularly new mothers who are still grappling with the changes in their lives.2 Having an outlet to vent your stress and find comfort helps to boost self-esteem and improves mental well-being, thus allowing you to better care for your child as a happy mama results in a happy kid who is more well-adjusted mentally and socially.2 3 Support groups can be a place to share your struggles and fears with other mums and a group consisting of mothers from various backgrounds will ensure a wealth of experience, support and insight are readily available.1
Some individuals may be more experienced with motherhood and as such may be able to provide practical and sound advice for whatever situation you're facing. Although their advice may not replace professional medical opinions, it's still a great place to start with should there be other concerns regarding non-medical issues such as sleep training or even your feelings about being a new mum. As everyone in the support group is likely already a mum or mum-to-be, you're likelier to find an attentive ear to whom you can pour out your heart and mind.
Mum's day out
Being a mum can be exhausting, but you shouldn't let this lead to burnout. As much as your little one brings a smile to your face, there are bound to be days when mama feels the need for a little me-time for a change and that's perfectly reasonable. A good way to destress and regroup is to take a break and bond with adult friends for a change. Heading out and organising fun activities with fellow support group mums is a wonderful way to recharge and sneak a much-needed mental break. Plan a stress-free girl's day out with your new support group buddies and let the dads take over for the day instead!
Growing together
A support group can be a source of insight and information, be it mother or child care concerns.4 As your child grows, you may need opinions on different subjects such as finding reliable paediatricians in your neighbourhood, educational toys and products or even sharing knowledge on the milk formulas brands in the market such as Dumex.
Dumex Mamil Gold Stage 3 formula milk is formulated from naturally sourced milk produced by grass-fed cows and is also free from GMOs and colourings! Specially formulated for toddlers aged 1 to 3, our unique prebiotic blend (galacto-oligosaccharides and long chain fructo-oligosaccharides in a ratio of 9:1) promotes good gut health and helps build natural defences in your little one. Try Dumex Mamil Gold and get the most out of nature's wholesome goodness for you and your child today!
We know that as a mother, your child's well-being is your top priority which is why at Dumex, we're committed to bringing you and your child only the best nature has to offer. Taking into consideration the insight, needs, concerns and desires of mothers everywhere, we have developed the Dumex Mamil Gold milk formula range, a new formula that is naturally sourced and made from milk produced by free-roaming grass-fed cows. Formulated to be free from genetically modified organisms (GMOs) and colourings, it's a range that suits little tummies everywhere. Our Dumex Mamil Gold range contains unique galacto-oligosaccharides and long chain fructo-oligosaccharides in a ratio of 9:1 and is combined with a blend of more than 30 nutrients to support the healthy growth of your child.
Looking for parenting tips? Pick up the phone and get one-on-one Dumex support from our experienced team of Careline advisors at 1800 265 3188 from Monday to Friday (9am-6pm). Our Careline advisors comprise a welcoming and experienced team of nutritionists, mothers and caregivers who are ready to help you. For parenting tips and news on our latest products, visit us at Dumex.com.sg or our Facebook page Dumex Singapore.
References
1. Afumbom, K. (2015). 4 Reasons for New Moms to Gather in Support Groups. Cleveland Clinic.org. Retrieved from https://health.clevelandclinic.org/4-reasons-for-new-moms-to-gather-in-support-groups/
2. Guzman, M. (2013). New Moms Need Social Support. Psychology Today. Retrieved from https://www.psychologytoday.com/intl/blog/moral-landscapes/201301/new-moms-need-social-support
3. Benefits of mothers group. (2016). Retrieved April 13, 2020 from https://intuitionprivate.com.au/news-article.php?news=4
4. Guest, E.M. and Keatinge, D.R. (2009). The Value of New Parent Groups in Child and Family Health Nursing. Retrieved from https://www.ncbi.nlm.nih.gov/pmc/articles/PMC2730910/
​​​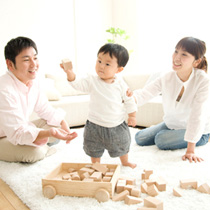 Ask Our Careline
Whatever's on your mind, we're here to help