Dumex Mamil Gold: Our Commitment to Mothers
Dumex Mamil Gold: Our Commitment to Mothers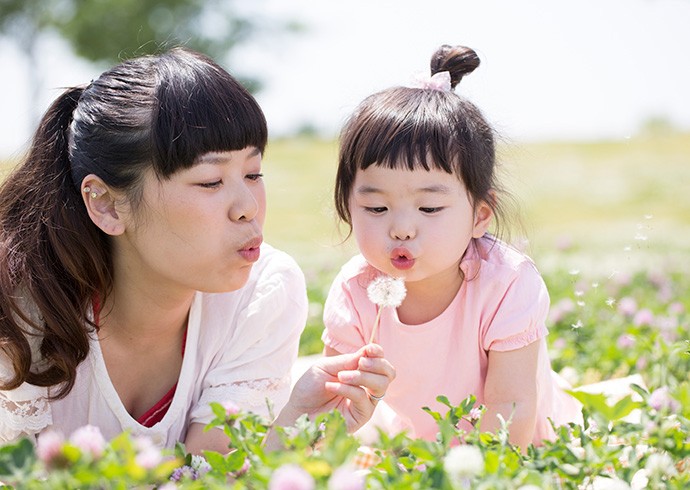 The experience of motherhood cannot be described in just one word. New mothers certainly have a lot of changes to take in, both physically and mentally. Body fatigue aside, new mothers also have to make changes surrounding their new bundle of joy and this would commonly lead to a lack of sleep1, uncomfortable hormonal shifts2 and sometimes even postpartum depression (more commonly known as baby blues) which affect 15-85% of women after giving birth3.
Often, these struggles commonly experienced during motherhood are swept aside, as mothers—being the selfless figures they are—will put others and their loved ones above themselves. Many of these mental
stresses such as postpartum depression can go unnoticed or unaddressed, which may affect both the mother and child4. Some mothers even admit to feeling lonely during pregnancy, due to certain factors such as comparisons, reduced amounts of social contact and a perceived lack of empathy from their partners or loved ones5. Therefore, it is crucial that mothers seek and receive the support they need to ease their minds.
Heart Knows Best, an online community platform by Dumex
Dumex strongly believes in taking care of a new mother's mental and emotional well-being. Hence, it is important for Dumex to constantly reach out and engage with mothers, to create a web of support that will benefit not only mothers old and new, but future ones as well. Part of this support comes in the form of the Heart Knows Best community, which is a platform formed in 2013 with the aim to be a one-stop platform for parents to share their experiences and connect with other parents as well.
Sharing is caring
Dumex set up this online community to make it easier for mothers to gather more information regarding all phases of motherhood, such as pre-conception to parenthood, as told by other mothers who have had ample experience. After all, mothers shouldn't feel alone in their journey of raising a child, and the Heart Knows Best is the perfect companion throughout motherhood. This platform also connects families all around, with some sharing the different stages of motherhood—such as pregnancy, baby, toddler and child—through photographs and memories.
Real Reviews from Real People
It is a known fact that people are more likely to try or trust something if their family, friends or other users corroborate those experiences and products, and leave glowing reviews (6). Dumex has established Heart Knows Best with the thought of making a parents' decision-making process much easier, and the best way to do it is by showing useful reviews and ratings by Dumex advisors and other mothers in Singapore.
Support is just a click or a call away
Dumex also provides a careline service through which parents will have access to a team of experienced nutritionists, mothers and caregivers.
Parents can easily call 1800 265 3188 to speak to the experts or drop the careline an email. What's more is that parents will be able to seek one-on-one advice, tips and reassurance on any phase of motherhood and parenthood, as well as nutritional and feeding advice. The best part of all this, aside from receiving sound advice from professionals, is that it is all free! Free to access, and free of charge!
Start healthy and be ready with Dumex Mamil Gold: Dumex Mamil Mama
Your baby's health heavily relies on how its mother's health7. This is why expecting and breastfeeding mothers are constantly reminded to consume a nutritionally-dense diet that will support both her wellbeing and that of her child's8.
The Dumex Mamil Gold premium range offers a very special formula dedicated to pregnant and breastfeeding mothers. This maternal supplement called Dumex Mamil Mama, supplies expecting and breastfeeding mothers with essential nutrients such as folic acid, calcium and iron—all of which contribute to the needs of pregnant and breastfeeding mothers. The formula optimizes the right nutrition in the right amount: DHA, omega 3 and 6 and prebiotics. All these combined will help support both mother and child health.
All products in the Dumex Mamil Gold range practice a safe and natural way of sourcing ingredients, and all formulas are free from GMO, colouring, and added sucrose.
A healthy mother means a healthy child, and Dumex is committed to making sure all mothers get the right nutrients and advice. Visit Dumex.com.sg for free samples of Dumex Mamil Mama.
1. Gay, C., et al. (2005). Sleep Patterns and Fatigue in New Mothers and Fathers. University of California. Retrieved 21 May 2020, from https://www.ncbi.nlm.nih.gov/pmc/articles/PMC1307172/
2. Davis, D. (1996). The Discomforts of Pregnancy. Journal of Obstetric, Gynecologic & Neonatal Nursing. Retrieved 21 May 2020, from https://www.jognn.org/article/S0884-2175(15)33319-0/fulltext
3. Dr Pearlstein, T., et al. (2014). Postpartum Depression. The Warren Alpert Medical School of Brown University. Retrieved 21 May 2020, from https://www.ncbi.nlm.nih.gov/pmc/articles/PMC3918890/
4. Patel, M., et al. (2012). Postpartum Depression: A Review. Department of Psychiatry, Meharry Medical College, Nashville. Retrieved 21 May 2020, from https://pubmed.ncbi.nlm.nih.gov/22643605/
5. Lee, K., et al. (2017). 'Lonely Within the Mother': An Exploratory Study of First-Time Mothers' Experiences of Loneliness. University of Bath. Retrieved 21 May 2020, from https://pubmed.ncbi.nlm.nih.gov/28795604/
6. Dimensional Research. (2013). Survey: The business impact of customer service on customer lifetime value. Retrieved 21 May 2020, from https://www.zendesk.com/blog/customer-service-and-lifetime-customer-value/
7. Foster, J. (2015). Nutritional Needs During Pregnancy and Breastfeeding. Ohio State University Extension. Retrieved 26 March 2020, from https://ohioline.osu.edu/factsheet/HYG-5573
8. Gavin, M. (2014) Pregnant or Breastfeeding? Nutrients You Need. Kids Health. Retrieved 26 March 2020, from https://kidshealth.org/en/parents/moms-nutrients.html
Ask Our Careline
Whatever's on your mind, we're here to help