Dumex Tips: Potty Training Your Child
Potty Training Your Child
Children are normally ready for toilet training nearing the age of three. There is no set age at which potty training should start; the right time depends on your child's physical development and mental readiness. Potty training typically takes 3 to 6 months before they are ready to use the adult-sized toilet (with a seat insert, if needed).
PRACTICAL STEPS TO POTTY TRAIN
Knowing how to use a toilet on their own is one of the major developmental milestones for every child. Here are some tips to make potty training easier.
1. INTRODUCE A POTTY CHAIR OR SEAT
One of the most effective ways to get your child on board with potty training is to allow them to select their own potty chair. Potty chairs come in different colours and designs. If they have spotted their favourite colour or cartoon character, go ahead and purchase it for them. They will be eager to use it every time. Like adults, children feel safer with things they are familiar with. Place the newly bought potty chair in the bathroom or wherever your child is spending most of their time. Encourage your child to sit on the potty chair with clothes on while still wearing the diaper. Make sure your child's feet rest on the floor or a stool. After they are done, you may dump the contents of their dirty diaper into the potty chair and later into the toilet to show their purpose. Let your child flush the toilet.
If you notice that your child does not appear comfortable using the potty chair after two weeks or so, try switching to a seat insert. If they prefer one over the other, use that one without making a fuss or trying to talk them into the option that's most convenient for you.
2. SCHEDULE POTTY BREAKS
Set a time first thing in the morning or after nap time to have your child sit on the potty chair or toilet without a diaper. Let them sit on it for a few minutes. For boys, it is advisable to allow them to sit down when urinating, and then move to standing up after bowel training is complete1. While waiting, keep your child company and read a book together. Allow your child to get up when they want to. Even if your child simply sits there, offer praise for trying. Let them know it is ok to try again later. The key takeaway here is to be patient and verbally acknowledge your child's effort.
3. ESTABLISH STANDARD BATHROOM TALK
Use formal words like "urinate", "pass motion" and "defecate" to describe actions during potty training. That way, your child would not be trapped into using babyish terms when they become older to avoid embarrassment. Be consistent in your word usage. Also, refrain from referring to your child's diaper contents as "smelly" or "gross". They will feel more comfortable going to the toilet when they see it as a natural process.
4. GIVE PRAISES AND REWARDS
Accidents like wetting the bed are part of the process of potty training. In fact, some children at the age of 5 or 6 still don't stay dry at night. Never punish your children for wetting or soiling their pants. It's still a learning curve for some. In fact, doing so might make your child scared of using the potty, which will delay the potty training even further. Instead, offer praise when your child uses the potty successfully. You can also draw a sticker chart to place a sticker whenever your child goes to the potty. If you prefer to stick with verbal praises, that's fine too. Sometimes the biggest reward is to hear parents saying, "Great job" with a big smile and a hug. Moreover, remind your child about the benefits of using the potty. For example, tell them that if they wore underwear, they would never have to stop playing in order to get their diapers changed.
When you're potty training your child, it is a good time to assess your little one's gut health based on stool consistency. To support good gut health, consider Dumex Mamil Gold to promote the growth of good bacteria in the gastrointestinal tract. That's because this milk formula contains a unique prebiotic blend of galacto-oligosaccharides (GOS) and long-chain fructo-oligosaccharides (IcFOS) in an optimum ratio of 9:1, and prebiotics are known for its natural ability to support and nurture a healthy digestive system2.
Parents can assess their child's digestive health by the type, size, colour and frequency of bowel movements. Having good digestive health is crucial for your child's overall physical health and mood3. Toddlers can go for Dumex Mamil Gold Stage 3 which is tailored for children aged 1 to 3. As your child is turning 3 years old, you may wish to gradually switch to Dumex Mamil Gold Stage 4 that caters to children aged 3 to 6. For older children, Dumex Mamil Gold Stage 5 is made for 6 years old and above.
Apart from promoting good gut health and supporting a healthy digestive system, Dumex Mamil Gold will also provide your child with more than 30 nutrients including DHA, calcium, vitamins D & E and zinc. Best of all, it is free from artificial colouring, added sucrose and GMO. Explore our range of Dumex Mamil Gold milk formulas at www.dumex.sg today!
REFERENCES:
American Academy of Pediatrics. (1999). Toilet Training Guidelines: Parents —The Role of the Parents in Toilet Training. Pediatrics, 103(6), 1362 - 1363. https://pediatrics.aappublications.org/content/103/Supplement_3/1362
Supporting natural defences, prebiotics to support a healthy digestive system: Arslanoglu et al. 2008. Journal of Nutrition, 138.1091-1095.
Huang, T.T, et al. (2019). Current Understanding of Gut Microbiota in Mood Disorders: An Update of Human Studies. Zhejiang University School of Medicine. Retrieved on 30 June, 2020 from https://www.ncbi.nlm.nih.gov/pmc/articles/PMC6389720/
​​​​​​​​​​​​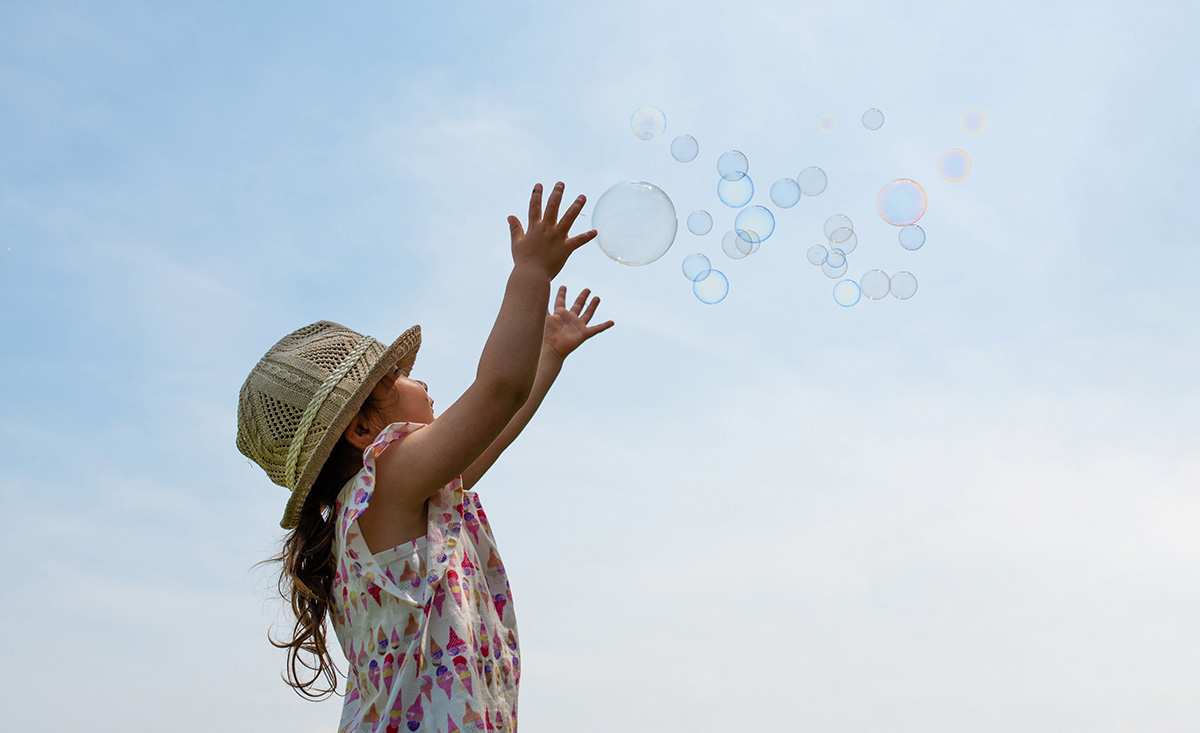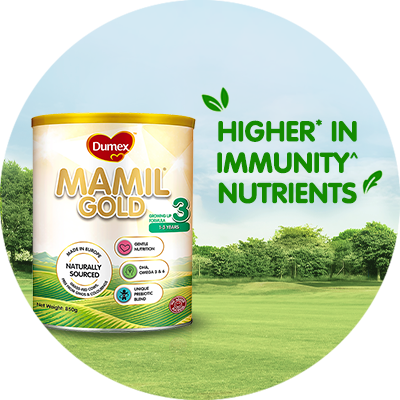 FREE Dumex Mamil® Gold Stage 3
Higher* in Immunity^ Nutrients
DHA as high as 75mg per 100g>
Naturally Sourced. No GMO and colourings
FREE Dumex Dugro® Stage 3
Higher* DHA & Calcim
As low as $1
Sucrose Free
Ask Our Careline
Whatever's on your mind, we're here to help