What's Causing My Baby's Wind?
Causes of Trapped Wind in Children
Wind refers to the air that gets trapped in your baby's tummy, usually as a result of gulping during feeding, crying vigorously or simply breathing. Others then crying, signs include resttlessness and requirming, and bringing their knees up to their chest.
How do I wind my baby?
If your baby is feeding happily, leave them be. You can wind during natural breaks in the feed and at the end of their feed. Every mom has her own favourite method that she finds works best for her baby but here are some suggestions:
Place your baby over your shoulder with their bottom supported by your arm on that side. As your baby is in an upright, stretched out posture, this is a good 'burping position'. Pat or rub their back with your other hand.
Sit your baby upright on your lap, encircling them with your arm. Allow your baby to lean forward slightly, so that their tummy rests against your arm. This position will gently compress their abdomen, which may help to bring up the wind. Pat or rub their back with your other hand.
Place your baby face down on your lap. Hold them firmly with one hand and pat or rub their back gently with the other.
At the end of your feeding session, cuddle your baby close and you may get a sleepy burp in response!
Disclaimer: All content on this Website is provided solely for informational purposes and is not intended as a substitute for medical and/or other professional advice for your specific condition. Please do not disregard medical and/or other professional advice or delay seeking it because of something you have read on this Website. Always seek medical advice before starting any new treatments.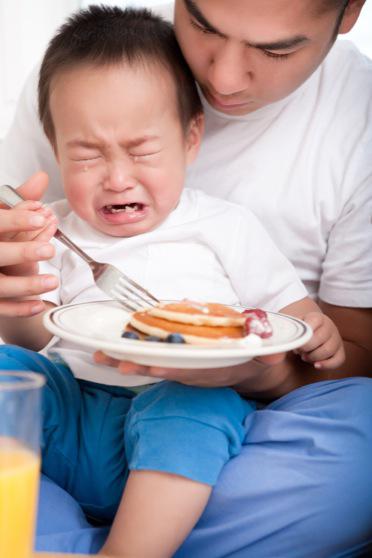 Ask Our Careline
Whatever's on your mind, we're here to help