Dumex Dugro® Step 3 Growing Up Milk
For children aged 1–3 years | 700g, 1.6kg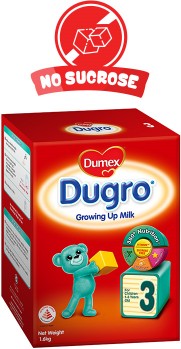 Dumex Dugro® Step 3 is a Sucrose-free and Healthier Choice growing up milk that contains 360° Nutrition™, a combination of important nutrients to support your child's all-rounded growth and development
Product Information

Contains DHA, Omega 3 & 6

Iron:
• Contributes to normal cognitive function/development

Vitamin C:
• Contributes to normal functioning of the immune system
Zinc:
• Necessary for normal immune system function

Calcium:
• Helps support development of strong bones and teeth
Vitamin D:
• Helps support calcium absorption and improves bone strength

Dietary Fibre:
• Inulin is a type of dietary fibre
Safety Recommendation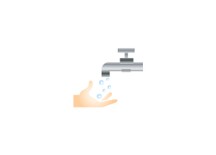 Step 1
Wash your hands thoroughly before preparing the feed.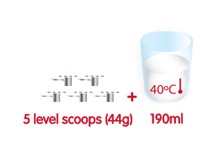 Step 2
Add 5 level scoops (44g) of Dumex Dugro® Step 3 milk powder to one glass (190ml) of boiled lukewarm (40°C) water.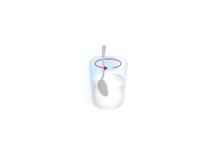 Step 3
Stir well before drinking.
We recommend 3 servings of Dugro® Step 3 per day.
"I choose Dumex Dugro because it has higher calcium and is sucrose-free!"
Joanna Tan
"Dumex Dugro has the comprehensive nutrients needed and contains DHA and Calcium."
Loh Yun Lu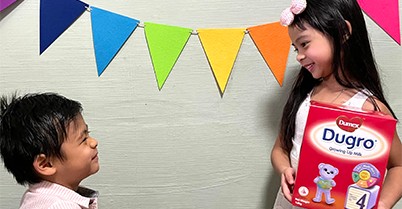 Dumex Dugro, rich in nutrients and sucrose-free, supports my children growth and development."
Hafiza Abdol Rahman
You may be interested in these parenting tips
Ask Our Careline
Whatever's on your mind, we're here to help